A CDP production
THE 78-STOREY TREEHOUSE
A play by Richard Tulloch
Adapted from the book by Andy Griffiths and Terry Denton
Andy and Terry's treehouse just keeps on growing. With yet another 13 levels, it's now got a Scribbletorium, a high-security potato chip storage facility (guarded by one very angry duck!) and even an open-air movie theatre.
Speaking of movies, our friends are going to be famous! The legendary Mr Big Shot has arrived to make a Hollywood blockbuster! But when his first step is to fire Andy and replace him with a monkey – well, a gibbon named Mel Gibbon – the battle is on. Will the Treehouse Blockbuster ever get made? Who will win the battle of Andy and Terry? And why are those mysterious spy cows turning up everywhere?
The team behind The 13-, 26- and 52-Storey Treehouses Live on Stage return with the newest, biggest, brightest blockbuster in the series for children aged 6-12 and their adults… but watch out for those cows!
"Everything a family could wish for in a stage production… clever… outstanding… what a pleasure"
Children's Books Daily Brisbane
"Enthralled the kids"
Stage Whispers
"A highly entertaining show the whole family will love"
Alphabet Street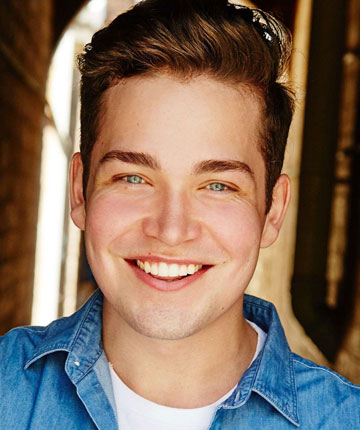 TIM CARROLL
Tim is a passionate and versatile performer. Graduating from the Queensland Conservatorium (QCGU) in 2015, Tim completed a Bachelor of Music (Musical Theatre) with academic honours under the direction of Paul Sabey. In his final year Tim was cast as Eddie in Blood Brothers directed by critically acclaimed West End director Ian Good, and was a Rob Guest Endowment Award Semi-Finalist. Tim went on to perform in the Matilda Award winning production of Carrie as George/Male Swing, and made his debut with Opera Queensland as Benny Belcore in the touring production of FiZZ! In 2017 Tim launched his production company Passion Productions, co-producing CONfused with QCGU to raise money for the Actors' & Entertainers' Benevolent Fund and Headspace. Other credits include performing alongside Jemma Rix for her album launch Gravity, a sold out season of The Boys of Sondheim, Roger in Grease: The Arena Experience, and The Witch in Hansel & Gretel for Opera Queensland/Shake&Stir. Tim continues to study locally and internationally, having trained with Sundance film director Kim Farrant and UK vocal coach Leontine Hass.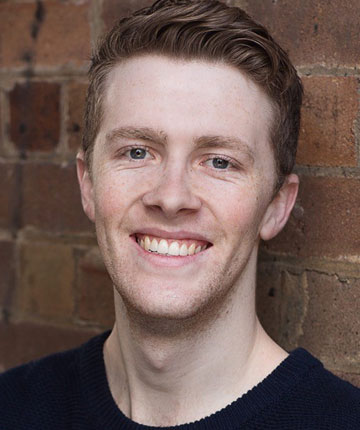 TEALE HOWIE
Since graduating from the Central Queensland Conservatorium of Music with a Bachelor of Theatre (Music Theatre), Teale has hit the ground running in the Sydney theatre scene. Most recently, he toured the region with Perform Educational Musicals in Super Duper. Prior to this, he appeared as Lucas Carter in two seasons of Bare the Musical with Supply Evolution. He treaded the boards as Gabriel in Cristina in the Cupboard (Depot Theatre) and as General Schmitz/Wickersham Brother in Seussical (Birdie Productions).
Whilst studying, Teale performed as Billy Flynn in Chicago (dir. Chloe Dallimore), Buddy Fidler/Irwin S. Irving in City of Angels (dir. Glen Hogstrom), and the title role in The Sentimental Bloke (dir. Peter Cousens). He performed in the ensemble of Guys and Dolls (dir. Dale Pengelly), 42nd Street (dir. Thern Reynolds) and Brigadoon (dir. Jason Langley).
Teale has worked with children as a party entertainer, as an Artist in Residence for Wakakirri, and as a dancer for Luna Park Sydney's 50s rock and roll show Sweet Candy and the Hotdogs. He also toured Queensland with children's applied theatre project Safety Circus, and Schoolies awareness project Choices, both in conjunction with the Queensland Police Service and Queensland Government.
Teale is looking forward to moving into The 78-Storey Treehouse in 2018.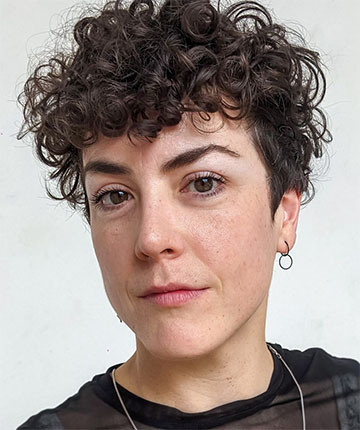 FREYA PRAGT
Freya Pragt trained at the Victorian College of the Arts, graduating in 2011 with a Bachelor of Dramatic Arts. Freya spent 2015 playing Jill in the national touring production of The 26-Storey Treehouse (CDP Theatre Producers). Other recent credits include: A Servant of Two Masters (Make a Scene/2016 VCE Playlist/La Mama); Purgatorio (Attic Erratic/FringeWorld Perth/Anywhere Fest Brisbane); Crestfall (Citizen Theatre); Ubu Roi (5pound theatre/Adelaide Fringe) and the 2013 national touring production of It's My Party (and I'll Die if I Want to) (Hit Productions). In 2012 Freya performed in 5pounds of Repertory Theatre – a modern take on the traditional repertory format – rehearsing and performing Pygmalion; Sally! A Musical; The Unnamed; Falling Petals and After Hamlet all in just five weeks. She was invited back the following year, working with five different directors on five different works.
Freya's film and TV credits include: Dangerous Remedy (Ken Cameron, ABC), Boogie 5 (Alex Watkins, Who By Fire), various short films with graduates of Film and TV Institute (Perth); VCA FTV; Swinburne FTV and RMIT FTV and most recently, Ex Ex, a six part web series.
Most recently, Freya spent three months in Iceland as an artist in residence at The Freezer Cultural Centre where she was invited over to perform the 5pound theatre/Attic Erratic production of Purgatorio (originally performed in Melbourne 2014) as a part of the 2017 cultural program.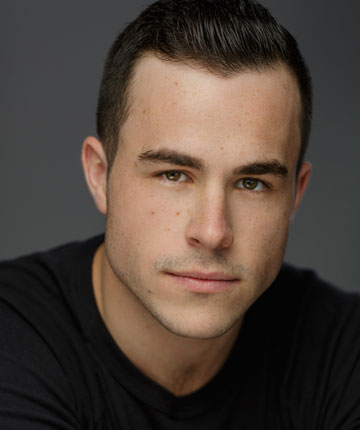 SAMUEL WELSH
Samuel was born and raised in the coastal town of Port Macquarie NSW. From an early age, he had always had a love for performing, predominately through music. Once in high school, he began studying drama and, as a result, discovered a strong passion for acting. Not long after, the performing arts took precedence. He decided to combine his musical background, along with his fondness for storytelling, and underwent further training in all disciplines of the performing arts. Samuel furthered his studies at the Western Australian Academy of Performing Arts (WAAPA), graduating in 2016, where he was fortunate enough to play the roles of Twig in Jay-James Moody's production of Bring It On: The Musical, as well as Ginger in the Australian premiere of Andrew Lloyd Webber's The Beautiful Game, directed by Meryl Tankard. Upon graduating, he teamed up with Gold Coast-based company CherryCar Productions, playing the role of Len in the new Australian work The One-Armed Bandit. Since then, he also played the role of Will in Perform Musicals' book week tour of Super Duper. Samuel now resides in Sydney and is very excited to be playing the role of Andy in The 78-Storey Treehouse.
Playwright: Richard Tulloch
Director: Liesel Badorrek
Artistic Director: Julian Louis
Assistant Director: Drew Livingston
Set and Costume Designer: Mark Thompson
Lighting Designer: Nicholas Higgins
Sound Designer: Ross Johnston
Set Construction: GMS Sets
Prop Manufacture: DecoWorks, Evie Meikle
Costume Realisation: Matthew Aberline
Production Manager: Nicole Eyles
Company Stage Manager: Kelly Ukena
Technical Manager: Russell Stewart
Assistant Stage Manager : Courtney Mayhew