A CDP production
THE 78-STOREY TREEHOUSE
A play by Richard Tulloch
Adapted from the book by Andy Griffiths and Terry Denton
Andy and Terry's treehouse just keeps on growing. With yet another 13 levels, it's now got a Scribbletorium, a high-security potato chip storage facility (guarded by one very angry duck!) and even an open-air movie theatre.
Speaking of movies, our friends are going to be famous! The legendary Mr Big Shot has arrived to make a Hollywood blockbuster! But when his first step is to fire Andy and replace him with a monkey – well, a gibbon named Mel Gibbon – the battle is on. Will the Treehouse Blockbuster ever get made? Who will win the battle of Andy and Terry? And why are those mysterious spy cows turning up everywhere?
The team behind The 13, 26, 52 & 91-Storey Treehouse shows brings the blockbuster 78-Storey Treehouse back to the stage for the first time since 2018! Recommended for children aged 6-12 and their adults… but watch out for those cows!
Age recommendation: 6-12yrs and their adults
Duration: 60mins, no interval
"Everything a family could wish for in a stage production… clever… outstanding… what a pleasure"
Children's Books Daily Brisbane
"Enthralled the kids"
Stage Whispers
"A highly entertaining show the whole family will love"
Alphabet Street
Summer 2023/24 Australian Tour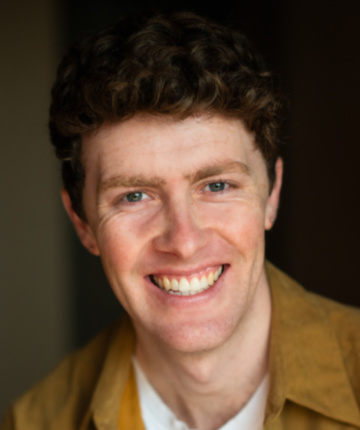 TEALE HOWIE - Terry
Teale is a Sydney-based actor and singer and is a graduate of the Central Queensland Conservatorium of Music.
His most recent theatre credits include Possum Magic (Monkey Baa Theatre Co), Twelfth Night (Fingerless Theatre), and Anatomy of a Suicide (Sugary Rum/Red Line Productions/Seymour Centre). He recently wrote, produced, and performed his own cabaret show titled Who's the Man, which received three Sydney Fringe award nominations.
He has also appeared in The 13-Storey, 78-Storey and 91-Storey Treehouse, Are We There Yet? and The Very Hungry Caterpillar Show for CDP Theatre Producers.
Film and television credits include Five Blind Dates (Goalpost), and commercial campaigns for brands such as McDonalds, ALDI and Bundaberg Rum. Teale is a proud member of MEAA.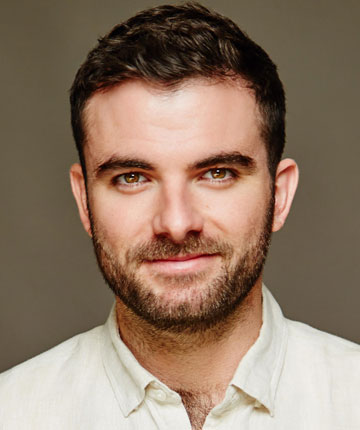 MATHEW LEE – Mr Big Shot
Mathew is a Newcastle-born, Sydney-based creative and a graduate of Actors Centre Australia.
His acting credits include: Edward the Emu (Monkey Baa, national tour), The 13-Storey Treehouse (CDP, tour), The Midnight Gang (CDP, national tour), The Campaign (White Box Theatre, Seymour Centre), Table (White Box, Seymour Centre), The Rime of the Ancient Mariner (Little Eggs, KXT), Pinocchio (Little Eggs, Sydney Fringe), Are We Awake? (Sotto, KXT) and A Period Piece (Glitterbomb, Old 505).
Mathew directed Little Eggs' Symphonie Fantastique (KXT) which was nominated for seven 2021 Sydney Theatre Awards including Best Independent Director, and won four including Best Independent Production. It was also awarded the "Made in Sydney" grant and headlined the Sydney Fringe "Essence of Fringe" Festival, with additional streaming at Riverside Parramatta.
Mathew is the co-founder of Legit Theatre Co, with Annie Stafford, and most recently produced the sold-out season of Dumb Kids by Jacob Parker at KXT on Broadway.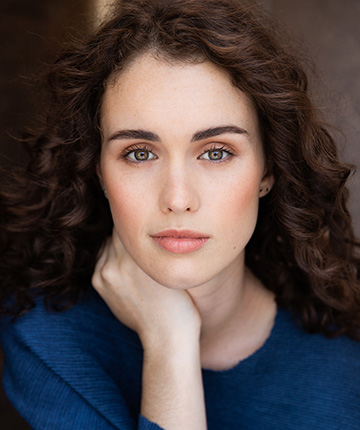 ANNIE STAFFORD - Jill
Annie is a National Institute of Dramatic Arts graduate, where she had the honour for working with Roger Hodgeman, Priscilla Jackman, Craig Ilott, Anthea Williams and more.
Since graduating, Annie's credits in theatre include Stupid Fucking Bird (New Theatre) for which she won a Sydney Theatre Award for 'Best Female Actor in a Supporting Role in an Independent Production', Pinocchio, The Rime of The Ancient Mariner & Symphonie Fantastique (Little Eggs Collective), Betty Breaks Out (Life After Production), Coram Boy (KXTBakehouse) and La Traviata (HOSH Opera Australian) among many more.
Her screen credits include The Let Down, The Last King Of The Cross and My First Panic (AFTRS) which screened at FlickerFest 2020. Annie has been working with The Australian Shakespeare Company on their Wind and The Willows Production and their School Incursions.
Annie recently appeared in CDP's national tour of Are We There Yet?. She also runs Legit Theatre Co with Mathew Lee, and recently co-produced the world premiere season of Dumb Kids by Jacob Parker, at KXT on Broadway.
SAMUEL WELSH - Andy
Samuel was born and raised in the coastal town of Port Macquarie on the New South Wales Mid North Coast. From an early age, he always had a love for performing, predominantly through music.
Samuel studied at the Western Australian Academy of Performing Arts (WAAPA), graduating from the three-year Bachelor course in 2016. Upon graduating, he made his professional stage debut playing Andy in The 78-Storey Treehouse (CDP Theatre Producers), touring nationally in 2018. He reprised his role as Andy in the national tour of The 91-Storey Treehouse (CDP Theatre Producers) which was nominated for 'Best Production for Children' at the 2021 Sydney Theatre Awards.
Since then, Samuel has been a part of productions such as Heathers: The Musical (The Mitchell Old Company), Three Winters Green (Lambert House Enterprises) and Relative Merits (Lambert House Enterprises). Most recently, Samuel performed alongside The Metropolitan Orchestra in their Cushion Concert series, and in Are We There Yet? for CDP Theatre Producers.
Understudies
Harrison Riley, Hannah Wood
Playwright: Richard Tulloch
Director: Liesel Badorrek
Artistic Director: Julian Louis
Assistant Director: Drew Livingston
Set and Costume Designer: Mark Thompson
Lighting Designer: Nicholas Higgins
Sound Designer: Ross Johnston
Set Construction: GMS Sets
Prop Manufacture: DecoWorks, Evie Meikle
Costume Realisation: Matthew Aberline
Company Stage Manager: Imogen Millhouse
Deputy Stage Manager: Brooklyn Pace
Assistant Stage Manager: Emily Phillips