Excellence in Independent Theatre Production
CDP Theatre Producers is an independent theatre production house and touring company with an unsurpassed track record for developing new productions, putting ideas into action and for producing some of the best theatrical entertainment in Australia. CDP was recently described by Melbourne's The Age as "a reliable and prolific source of high-quality children's theatre".
In 2022, CDP received a PAC Australia Impact Award, for sector-wide support and contributions to safely reactivating touring throughout the pandemic.
CDP's recent productions for children and families include world premiere stage plays which are adaptations of the popular books The 13/26/52/78 & 91-Storey Treehouse, David Walliams' The Midnight Gang, Billionaire Boy, and Mr Stink, Alison Lester's Magic Beach and Are We There Yet?, Guess How Much I Love You, Spot, Snugglepot and Cuddlepie, along with the Australian productions of The Gruffalo, The Gruffalo's Child, Room on the Broom and The Very Hungry Caterpillar Show. CDP also produced Sydney Opera House's Meeting Mozart for Sydney Opera House and have toured it extensively in China and the Middle East.
Renowned for their touring expertise, CDP's productions are seen in theatres throughout Australia and New Zealand, in capital cities as well as in metropolitan, regional and remote communities. They also tour internationally including to Singapore, Hong Kong, Mainland China, the Middle East, Europe and the USA.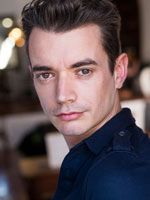 ANDREW THRELFALL
Director
Andrew is a producer, marketer and performer with more than 15 years experience. Prior to joining CDP in 2009, Andrew held a range of positions including Production Development & Marketing Manager at the Seymour Centre and General Manager of Audience Development Australia.
Andrew became a Director of CDP in 2011.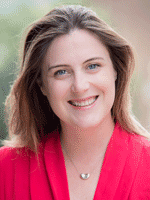 YOLANDE WHITE
Director
Yolande has more than fifteen years experience in production administration and marketing. She has worked across Australia and in the West End on a variety of productions, including The Lion King, Mary Poppins and Billy Elliot The Musical. Yolande was thrilled to become a director of CDP at the end of 2015.
SUZIE FRANKE : Producer/Production Manager.
Suzie has a BA in Production and has produced, managed and delivered national tours for more than 10 years.
SONYA BEAVEN : Finance Manager.
Sonya brings over 20 years of finance and banking experience, most recently with Social Ventures Australia.
AARON CORNELIUS : Marketing, Engagement & Admin Coordinator.
Aaron has broad experience in independent theatre production, as well as in customer service, marketing and administration.
HANNAH BARN : Production Coordinator.
Hannah has a background in theatre for young people, as well as vast experience in Event and Production Management.
SHARNA GALVIN : Production Administrator.
Sharna has a long history working in the performing arts, with a particular interest in safety and regional and touring arts.