CDP Theatre Producers, The 13 Storey Treehouse
A CDP Kids production
THE 13-STOREY TREEHOUSE
A play by Richard Tulloch
Adapted from the multi-award winning book by Andy Griffiths and Terry Denton
Andy Griffiths' & Terry Denton's best-selling book comes to life on stage for children 6-12 and their adults!
Would you please welcome to the stage… Andy and Terry!
Yes that's right. Today's the day Andy and Terry are going to bring their stories to life in their first EVER play – except they forgot to write it!
Where will they find flying cats, a mermaid, a sea monster, an invasion of monkeys, and a giant gorilla?
Here is your chance to see the first show in the award-winning 'Treehouse' series with the return of the one and only, super-famous, ultra-brilliant, runaway success, The 13-Storey Treehouse. We take you right back to where it all began.
Following sold out seasons at the Sydney Opera House and theatres across the country, the play based on Andy Griffiths' and Terry Denton's best-selling book returns to the stage AND YOU'RE INVITED!
Adapted by Richard Tulloch (The Book of Everything, Bananas in Pyjamas), this hugely successful play is brought to life by a seriously funny cast with magical moments of theatrical wizardry and a truckload of imagination!
"My eight year old co-reviewer loved the show… has the kids engaged and amused from the outset."
THE AUSTRALIAN
"Wow!…goes to the edge of the ridiculous to get a laugh."
SYDNEY MORNING HERALD
* Age recommendation: 6 – 12, and their adults
Duration: 60 mins, no interval
2022 Australian Tour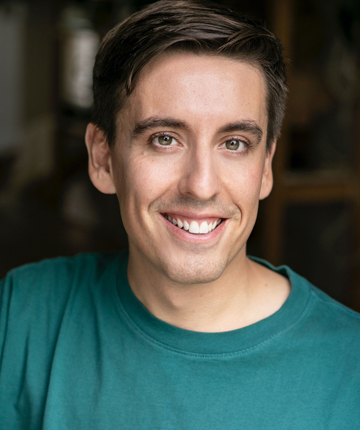 RYAN DULIEU – Andy
Auckland-based actor Ryan Dulieu has worked throughout New Zealand and abroad for the last decade, expanding his repertoire to include directing, producing, and puppeteering across stage & screen.
Ryan has toured New Zealand, Australia, Singapore, and the United States with CDP's The 13-Storey Treehouse in the role of Andy, brought devised work The Last Man On Earth Is Trapped In A Supermarket to the Melbourne Puppetry Festival, and toured Tall Stories' Oliver Award-Nominated Room on the Broom around Australasia as Dog/Frog.
On-screen highlights include Murder is Forever (US), Agent Anna (NZ), and Leave No Trace; a series of shorts utilising native NZ bird puppets for the Department of Conservation, promoting sustainable hiking in New Zealand, a great passion of his.
In furthering his training, Ryan has relished the opportunity to work with world-renowned acting coaches Larry Moss and Howard Fine, and is constantly upskilling. Ryan recently expanded into directing for the stage, with Deep (AKL Fringe Festival).
Ryan is a graduate of The Actors' Program, a proud member of Equity New Zealand, and represented by Kathryn Rawlings & Associates.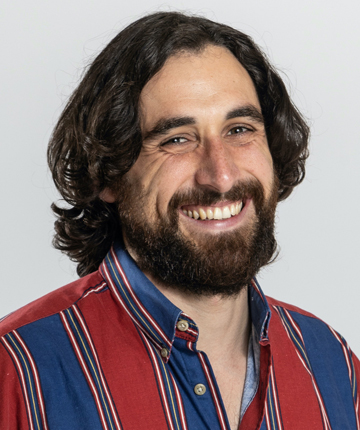 EDWIN BEATS – Terry
Edwin is a graduate of the National Academy of Singing and Dramatic Art (Bachelor of Performing Arts). His recent theatre credits include The Lost Sock (Tusk Puppets); Deep (PAT and SICKO Productions); Jesus Christ Superstar (The Court Theatre); Billy Elliot (Auckland Theatre Company); Catch Me if You Can (Blackboard Theatre Collective); The Changeling (AUSA Summer Shakespeare); Ranterstantrum (F.C.C); and Not Psycho (Fractious Tash). His television credits include Hope & Wire (Gaylene Preston Productions) and various sketches for Jono and Ben (Mediaworks NZ).
Edwin first ascended The 13-Storey Treehouse for the US tour in early 2018, then again in Singapore in 2019. Most recently he has toured Australia and NZ with Room on the Broom (CDP & Tall Stories). Edwin is a proud member of Equity NZ.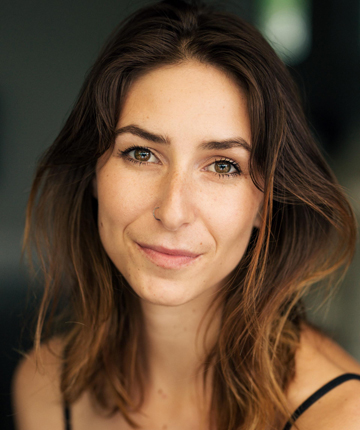 ELLE WOOTTON – Val
Elle Wootton is a graduate of Victoria University of Wellington (Bachelor of Arts in Theatre and English Literature). She is delighted to be once again reprising her role of Val in The 13- Storey Treehouse with CDP. Her theatre credits include The Griegol (Trick of the Light Theatre); Hole (Ice Floe Productions); The Road That Wasn't There (Trick of the Light Theatre); Maggot (Scungebags Theatre) and Second Unit (Circa Theatre).
Elle's film credits include the award winning independent short film Ur Dead To Me (Zsofi Productions) for which she was nominated Best Actress in the Redline International Film Festival 2018.
Elle has been fortunate enough to tour the world, taking award winning shows to Adelaide, Melbourne, Sydney and Edinburgh Fringe Festivals as well as touring around the USA and to Singapore. In 2016 Elle won a Playmarket Plays for the Young award for her play Te Tane Iti and is currently writing several stage and screenplays with a variety of collaborators. Elle is a proud member of Actor's Equity.
a CDP Kids production
THE 13-STOREY TREEHOUSE
By Richard Tulloch
Adapted from the book by Andy Griffiths and Terry Denton
Director: Julian Louis
Associate Director: Liesel Badorrek
Set / Costume Designer: Mark Thompson
Lighting / AV Designer: Nicholas Higgins
Sound Designer: Jeremy Silver
Set manufacture: Thomas Creative
Large puppet manufacture: Marty Jay, with Celia Curtis (Art Finishing) and
Steve Howarth (Consultant)
Smaller puppet manufacture: Kay Yasugi
Costume manufacture: Matthew Aberline
Prop manufacture: Evie Meikle, Georgina Buchanan
Company Stage Manager: Laura Patterson
Technical Stage Manager: Bryce Holmes
" There are no limits to the heights of creativity….be transported back to the guileless wonder of childhood….great charm..great fun…cheerful and brisk production..brings manic energy to the action that has the kids engaged and amused from the outset. When a child's imagination is at work, the sky is no limit "
Stephen Romei, The Australian
" The awesome book... has been turned into an even better play "
By James (aged 8) and Felicity (aged 10), Stage Noise
" Andy Griffiths' 13 Storey Treehouse goes to the edge of the ridiculous and beyond to get a laugh. From start to finish it is a riot of prop gags... demented energy and adroit interplay "
Jason Blake, Sydney Morning Herald
"
★★★★★


Really clever hilarious humour… every scene was hysterical… one of the cleverest, funniest and most interesting plays I have seen "

Armadeep Gill (age 9), Timeout
We believe in making our shows accessible for children with additional sensory and learning needs.
A visual story is available for The 13-Storey Treehouse to help you prepare for your visit to the theatre.
Accessible performances may be available at some venues. Please check with your local venue for details.
For additional online resources to extend the theatre experience, visit CDP Digital.
Teachers and registered homeschoolers can also access education activities and resources at CDP Education.
Tamworth
23 – 24 May 2022
Capitol Theatre Tamworth
Wyong
30 – 31 May 2022
The Art House
Nowra
2 June 2022
Shoalhaven Entertainment Centre
Belrose
9 – 11 June 2022
Glen St Theatre
VIC
Wodonga
16 March 2022
The Cube Wodonga
Warrnambool
22 March 2022 *
Lighthouse Theatre
Bendigo
24 – 25 March 2022
The Cube Wodonga
Horsham
27 March 2022
Horsham Town Hall
Wangaratta
29 March 2022
Wangaratta Performing Arts & Convention Centre
Shepparton
31 March 2022
RIverlinks Eastbank
Narre Warren
3 – 4 April 2022
Bunjil Place
Warragul
5 April 2022
West Gippsland Arts Centre
Sale
6 – 7 April 2022
The Wedge
Moonee Ponds
12 April 2022
Clocktower Centre
Ringwood East
13 April 2022 *
Karralyka Centre
QLD
Brisbane
12 – 15 May 2022
QUT Gardens Theatre
Toowoomba
28 – 29 April 2022
Empire Theatre
Logan
30 April 2022
Logan Entertainment Centre
Ayr
3 May 2022
Burdekin Theatre
WA
Perth
6 – 10 July 2022
State Theatre Centre of WA
PAST PERFORMANCES
NSW
Sydney
Seymour Centre, Chippendale
21 - 24 January 2022
The Concourse, Chatswood
28 - 30 January 2022
SA
Adelaide
14 - 16 December
Dunstan Playhouse, Adelaide Festival Centre
CANCELLED PERFORMANCES
QLD
Proserpine
5 – 6 May 2022
Proserpine Entertainment Centre