A CDP Kids production
THE 13-STOREY TREEHOUSE
By Richard Tulloch
Adapted from the multi-award winning book by Andy Griffiths and Terry Denton
Andy Griffiths' & Terry Denton's best-selling book comes to life on stage for children 6-12 and their adults! Catch them before they leave the country!
Would you please welcome to the stage… Andy and Terry!
Yes that's right. Today's the day Andy and Terry are going to bring their stories to life in their first EVER play – except they forgot to write it!
Where will they find flying cats, a mermaid, a sea monster, an invasion of monkeys, and a giant gorilla?
Here is your chance to see the first show in the award-winning 'Treehouse' series with the return of the one and only, super-famous, ultra-brilliant, runaway success, The 13-Storey Treehouse. We take you right back to where it all began before it takes off for a tour of Singapore!
Following sold out seasons at the Sydney Opera House and theatres across the country, the play based on Andy Griffiths' and Terry Denton's best-selling book returns to the stage AND YOU'RE INVITED!
Adapted by Richard Tulloch (The Book of Everything, Bananas in Pyjamas), this hugely successful play is brought to life by a seriously funny cast with magical moments of theatrical wizardry and a truckload of imagination!
"My eight year old co-reviewer loved the show… has the kids engaged and amused from the outset."
THE AUSTRALIAN
"Wow!…goes to the edge of the ridiculous to get a laugh."
SYDNEY MORNING HERALD
* Age recommendation: 6 – 12, and their adults
Duration: 60 mins, no interval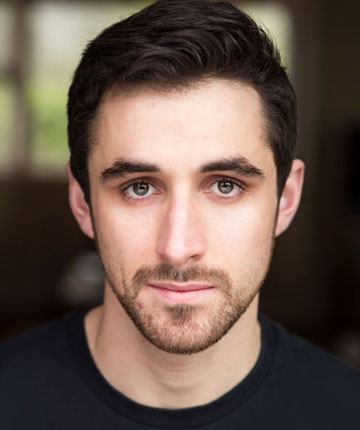 EDWIN BEATS – Terry
Having completed his Bachelor of Performing Arts in Musical Theatre at the National Academy of Singing and Dramatic Art, Edwin toured New Zealand with The Ugly Shakespeare Company before relocating to Auckland in 2013. He has seized opportunities in theatre with both hands and enjoyed performing in shows such as Not Psycho with Fractious Tash, Billy Elliot The Musical with Auckland Theatre Company and, most recently, the 2017 revamp of Victor Roger's play Ranterstantrum.
He has also been developing himself as a screen actor and hopes to soon balance out his experience on stage with more screen work. Recent months have seen Edwin take part in a handful of sketches for the popular New Zealand news and entertainment television show, Jono and Ben. Edwin is overjoyed to be joining this tour of The 13-Storey Treehouse and looks forward to sharing his passion for the stage with American audiences.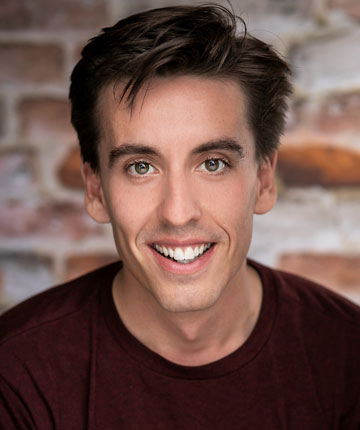 RYAN DULIEU – Andy
Auckland-based actor Ryan Dulieu has worked throughout New Zealand and abroad for the last decade, expanding his repertoire to include directing, producing, and puppeteering across stage & screen.
Ryan has toured New Zealand, Australia, Singapore, and the United States with CDP's The 13-Storey Treehouse in the role of Andy, brought devised work The Last Man On Earth Is Trapped In A Supermarket to the Melbourne Puppetry Festival, and toured Tall Stories' Oliver Award-Nominated Room on the Broom around Australasia as Dog/Frog.
On-screen highlights include Murder is Forever (US), Agent Anna (NZ), and Leave No Trace; a series of shorts utilising native NZ bird puppets for the Department of Conservation, promoting sustainable hiking in New Zealand, a great passion of his.
In furthering his training, Ryan has relished the opportunity to work with world-renowned acting coaches Larry Moss and Howard Fine, and is constantly upskilling. Ryan recently expanded into directing for the stage, with Deep (AKL Fringe Festival).
Ryan is a graduate of The Actors' Program, a proud member of Equity New Zealand, and represented by Kathryn Rawlings & Associates.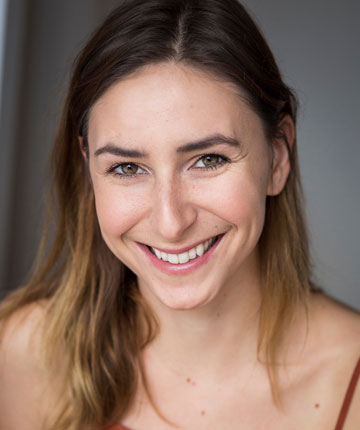 ELLE WOOTTON – Val
As a child Elle Wootton had many aspirations: to become a teacher for hearing impaired children, to open a bakery in a small town and engage in witty banter with the regulars, or to become a prison psychiatrist to assess the minds of criminals and try to make the world a safer place. When she realised she could be all of these and more by becoming an actor that seemed like the best choice.
Elle is delighted to be working with CDP on its production of The 13-Storey Treehouse. Some of her career highlights include performing in Edinburgh, Perth and Adelaide in the multi award winning production The Road That Wasn't There with Trick of the Light Theatre, starring in world premiere of lost Shakespearean play The History of Cardenio with Victoria University of Wellington, and in the 2015 Capital E National Theatre for Children tour of Stealing Games by Gary Henderson.
Elle recently won a Playmarket Plays for Young Award for her first play: Te Tane Iti/The Little Man. Elle is a Theatre and English Literature graduate of Victoria University of Wellington and a qualified English Language teacher. She has trained with renowned teachers including: John Bolton, Miranda Harcourt, Jacquie Drew and Matt Skrobalak. Elle is a proud member of Actors Equity NZ.
a CDP Kids production
THE 13-STOREY TREEHOUSE
By Richard Tulloch
Adapted from the book by Andy Griffiths and Terry Denton
Artistic Director: Julian Louis
Associate Director: Sharna Galvin
Set / Costume Designer: Mark Thompson
Lighting / AV Designer: Nicholas Higgins
Sound Designer: Jeremy Silver
Set manufacture: Thomas Creative
Large puppet manufacture: Marty Jay, with Celia Curtis (Art Finishing) and
Steve Howarth (Consultant)
Smaller puppet manufacture: Kay Yasugi
Costume manufacture: Matthew Aberline
Prop manufacture: Evie Meikle, Georgina Buchanan
Company Stage Manager: Imogen Millhouse
Technical Production Manager: Mark Middleton