The international smash hit returns!
CDP presents Tall Stories' magical musical adaptation of
ROOM ON THE BROOM
based on the award winning picture book by Julia Donaldson & Axel Scheffler, published by Macmillan Children's books.
How the cat purred and how the witch grinned,
As they sat on their broomstick and flew through the wind…
The witch and her cat are flying happily on their broomstick – until a stormy wind blows away the witch's hat, bow and wand.
A helpful dog, bird and frog find the witch's lost things, and they all hop on the broom for a ride. But this broomstick's not meant for five and – CRACK – the broom snaps in two!
When a hungry dragon appears, who will save the poor witch? And will there ever be room on the broom for everyone?
The team behind The Gruffalo and The Gruffalo's Child return with songs, laughs and scary fun for children aged 3 and up - and their grown-ups...
Duration: 55 mins, no interval
Recommended for children aged 3+and their adults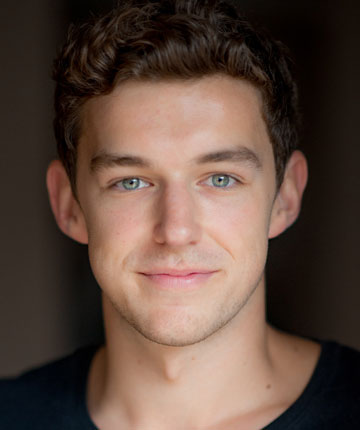 SKYLER ELLIS - Bird / Dragon
Skyler Ellis was born and raised in Perth, where he discovered the joy of entertaining a live audience whilst pretending to be a drunk defendant in court during a Year 5 Drama class improvisation. Due to sporting commitments acting was left behind until Year 12 when Skyler had to make the decision of either representing his state at the National Basketball Championships or playing a lead in the high school musical, How To Succeed In Business Without Really Trying. He chose the latter.
After graduating high school, Skyler quickly became involved in the Perth theatre circuit, starting with Australian classic, Away, where he received a Finley Award nomination for Best Supporting Actor in a play. Skyler went on to study Contemporary Performance and Theatre Studies at WAAPA and after completing his second year, he successfully auditioned for the BFA (Acting) at the National Institute of Dramatic Art (NIDA). During 2016 Skyler could be seen on tour with Poetry in Action.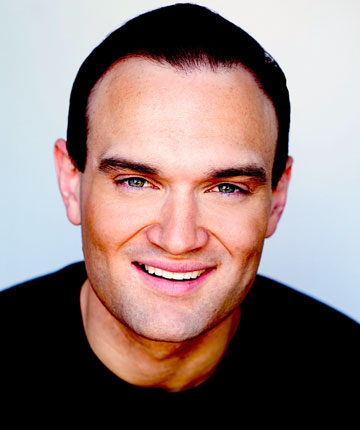 BLAKE ERICKSON - Dog / Frog
Blake has worked throughout Australia, Asia, Europe, and the United States as writer, actor, and singer having studied drama and music theatre at the University of Sydney & The Actor's Connection, New York. He appeared most recently in Melba at the Hayes Theatre in Sydney and spent 2016 on tour with the international production of Cameron Mackintosh's Les Misérables. In 2015 he appeared in nine music theatre productions alone, including his New York debut leading the cast of Stalker: The Musical at the Lynn Redgrave Theater. In 2014 Blake appeared in the sell-out season of his new cabaret Hold Me Closer Logies Dancer (Neil Gooding Prod.) at Sydney's Hayes Theatre Co. A finalist at the Sydney Cabaret Showcase, Blake is also proud to have participated in the workshop process and staged productions of ten new Australian musicals.
For his performance in the title role of the one-man show Pearls Before Swine: An Evening With Orson Welles (Neil Gooding Prod.), he won Best Actor at the inaugural Sydney Fringe Festival Awards before embarking on a national tour. Other credits include: Triassic Parq, Bye Bye Birdie, Thrill Me, [title of show], Atomic, A New Brain, Forbidden Broadway, Hot Shoe Shuffle, Hollywood Ending (Griffin Ind.), Floyd Collins, Spring Awakening, Just So, Blood Brothers, and Picasso at the Lapin Agile. Blake has also appeared in five Neglected Musicals productions: My Favourite Year, Nick & Nora, On The 20th Century, She Loves Me, and Dear World.
Blake has also lent his voice to numerous commercials and theatrical productions for clients as diverse as Telstra, Coles, and Coca-Cola. Blake is a proud member of MEAA.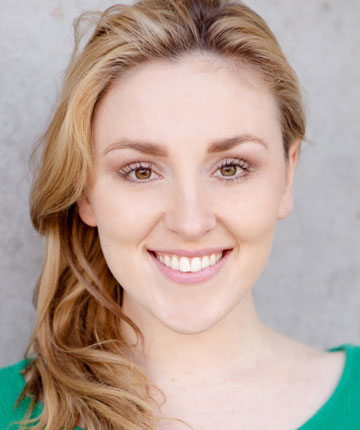 CLARE ELLEN O'CONNOR - Witch
Clare Ellen O'Connor graduated from Ballarat Arts Academy with a degree in Music Theatre in 2013. Her credits at The Arts Academy include 42nd Street, A Little Touch of Chaos and Parade. She was also selected to perform for Adam Guettel in his Australian Tour and her self-written cabaret A Close Shave saw two successful seasons, both in Ballarat and in Melbourne. As a talented backing vocalist, Clare Ellen has worked alongside some of Australia's best performers including Bobby Fox, and Catherine Alcorn in both her The Divine Miss Bette and Go Your Own Way shows. Clare Ellen has also travelled the globe as the lead singer for the UK-Based company PEEL Entertainment, and has performed as a dancer alongside Lucy Durack in Channel 7's Christmas in the Domain. In late 2016, she appeared as Lorna Farrell in Nick Enright's Summer Rain for the New Theatre. Clare is also passionate about jazz music and is the lead singer of the Sydney-based jazz band, The Cooin' Canaries.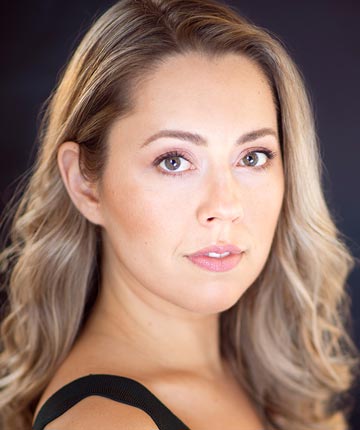 CHANDEL ROSE - Cat
After completing her training at the National Institute of Dramatic Art (NIDA) in 2009, Chandel performed in the Australian premiere production of The Gruffalo's Child (CDP Theatre Producers, Tall Stories) based on the award winning children's book by Julia Donaldson and Axel Scheffler, where she played the title role. She then went on to perform the role of 'Mouse' in the prequel production of The Gruffalo (CDP Theatre Producers, Tall Stories). Working once again with the wonderful CDP Theatre Producers and Tall Stories, she will be performing in the upcoming national tour of Room on the Broom in early 2017. Most recently, she performed the role of 'Vanessa' in the east coast premiere of 'FLOOD' by Chris Isaacs and guest starred in the hit YouTube web-series Toby or not to be. Whilst at NIDA, she performed in Songs for a New World and Lots in Space (directed by Peter King), and prior to this performed the role of 'Rumpleteaser' in Opera Hunter's production of CATS.
Original Director: Olivia Jacobs
Creative Producer: Toby Mitchell
Tall Stories Australian Tour Director: Sam Conway
CDP Associate Director Australia/NZ: Liesel Badorrek
Designer: Morgan Large
Lighting Designer: James Whiteside
Puppets: Yvonne Stone
Music and Lyrics: Jon Fiber, Andy Shaw and Robin Price
Music Production: Jon Fiber and Andy Shaw for Shock Productions
Company Stage Manager: Cally Bartley
Assistant Stage Manager: Marshall Bull
A Teacher Resource Kit is available to assist schools integrate a visit to see Room on the Broom into classroom programs. The Teacher Resource Kit includes relevant links to the Australian curriculum and comprehensive suggestions on differentiating the activities for students of all needs and abilities. Schools who have confirmed bookings can download the Teachers Resource Kit by entering the password below. Please note, this document contains copyright for use in Australian classrooms only.
Download Room on the Broom Teacher Resource Kit:
If you have confirmed a booking and have not been given a password, please email education@cdp.com.au with the details of your booking.