CDP Theatre Producers
ABOUT CDP THEATRE PRODUCERS
Excellence in Independent Theatre Production
CDP Theatre Producers is a boutique production house with an unsurpassed track record for developing new productions, putting ideas into action and for producing some of the best theatrical entertainment in Australia. Founded by Christine Dunstan and Andrew Threlfall in 2011 building on the success of Christine Dunstan Productions, CDP was recently described by Melbourne's The Age as "a reliable and prolific source of high-quality children's theatre".
CDP's recent productions for children and families include world premiere stage plays which are adaptations of popular books The 13-Storey Treehouse, The 26-Storey Treehouse, The 52-Storey Treehouse and The 78-Storey Treehouse, The Incredible Book Eating Boy, Snugglepot and Cuddlepie, Mr Stink, and Horrible Harriet along with the Australian premieres of The Gruffalo, The Gruffalo's Child and Room on the Broom. CDP also produced The Sydney Opera House Babies Proms for Sydney Opera House.
Renowned for our touring expertise, CDP's productions are seen in theatres throughout Australia and New Zealand, in capital cities as well as in metropolitan, regional and remote communities. We also tour internationally including to Singapore, Hong Kong, Mainland China, the Middle East, Europe and the USA.
CDP is the proud winner of a number of awards including two Sydney Theatre Awards for Best Production for Children, two Drover Awards, an Edinburgh Fringe First and a Helpmann Award.
Christine Dunstan retired from the company at the end of 2015 in pursuit of a quieter life but continues her interest in Australian theatre. She can be found through her website www.christinedunstan.com.au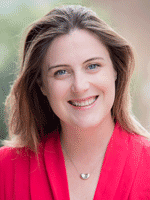 YOLANDE WHITE
Director
Yolande has more than fifteen years experience in production administration and marketing. She has worked across Australia and in the West End on a variety of productions, including The Lion King, Mary Poppins and Billy Elliot The Musical. Yolande was thrilled to become a director of CDP at the end of 2015.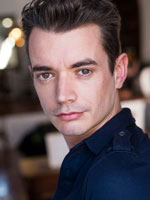 ANDREW THRELFALL
Director
Andrew is a producer, marketer and performer with more than 15 years experience. Prior to joining CDP in 2009, Andrew held a range of positions including Production Development & Marketing Manager at the Seymour Centre and General Manager of Audience Development Australia.
Andrew became a Director of CDP in 2011.
SUZIE FRANKE : Producer/Production Manager.
Suzie has a BA in Production and has produced, managed and delivered national tours for more than 10 years.
SONYA BEAVEN : Finance Manager.
Sonya brings over 20 years of finance and banking experience, most recently with Social Ventures Australia.
MEAGAN CARATTI : Production Administrator.
Meagan is an actor, writer, producer and educator with more than 15 years experience.
AARON CORNELIUS : Marketing & Office Coordinator.
Aaron has broad experience in independent theatre production, as well as in customer service, marketing and administration.
2015 SYDNEY THEATRE AWARD
Best Production for Children for
" The 52-Storey Treehouse "
2011 GLUGS HAYES GORDON MEMORIAL AWARD
For Important Contribution To Theatre
" Christine Dunstan "
2009 SYDNEY THEATRE AWARD
Best Production for Children for " The Gruffalo "
2008 DROVER AWARD
For Touring Excellence
2007 HELPMANN AWARD
Best Regional Touring Production for
" Six Dance Lessons in Six Weeks "
Ensemble Theatre Production in association with CDP
2007 DROVER AWARD
Touring Legend Christine Dunstan
Outstanding performance by an individual or company.
2005 DROVER AWARD
Tour Management Excellence for
" The 3 Divas " and " Flatfoot "
1999 SCOTSMAN FRINGE FIRST
Award at the Edinburgh Fringe Festival for Outstanding Production of a New Work for
Tyler Coppins " Lyrebird, Tales of Helpmann "
1995 DIVA AWARD
Best Production at the Sydney Gay & Lesbian Mardi Gras for " Venus & Adonis "