CDP Kids presents
THE VERY HUNGRY CATERPILLAR SHOW
Created by Jonathan Rockefeller
Based on Eric Carle's Books
"and – pop! – out of the egg came a tiny and
very hungry caterpillar."
One of the most-read and famous children's books of all time, The Very Hungry Caterpillar emerges off the page in a masterful theatrical experience for children 18 months+ and their adults.
Created by Jonathan Rockefeller, the production features a menagerie of over 75 magical puppets, including the star of the show – The Very Hungry Caterpillar – and an Australian cast who bring these beloved books to life on stage.
Alongside The Very Hungry Caterpillar, the show features three other Eric Carle stories, including Brown Bear, Brown Bear, What Do You See?
The team behind the Australian tours of The Gruffalo, Spot, and The 13, 26, 52, 78 & 91-Storey Treehouses will excite, educate and entertain new readers and first-time theatre-goers, while those who grew up with these books will delight in experiencing one of the most popular children's books ever written. Don't miss out!

Summer 2024 Tour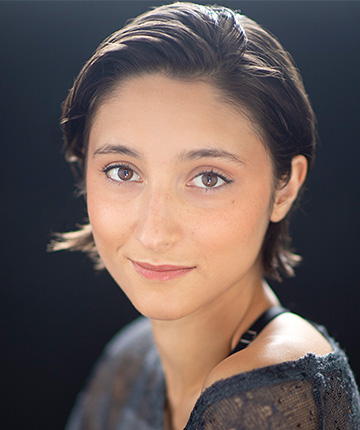 JADE FUDA
Jade Fuda is a Sydney based actor with a Bachelor of Performance from the Australian Academy of Dramatic Arts. She has performed in, directed and collaborated on a number of new plays, films and Theatre in Education related work. In 2018 Jade was accepted into the Stella Adler Art of Acting Studio in Los Angeles where she completed the Film and Television Acting intensive program.
Jade has had the privilege of touring nationally with CDP's productions of Magic Beach and The Very Hungry Caterpillar Show and internationally with The 13-Storey Treehouse (dir. Liesel Badorrek). Jade's recent theatre credits include: Celia/Phebe - As You Like It (Sport for Jove), Benvolio - Romeo and Juliet (Sport for Jove), Sheila the Emu - The Tale of the Great Emu War (Fingerless Theatre), Eve - Paradise Lost (Poetry in Action/Legs on the Wall), Hermia/Starveling - A Midsummer Night's Dream (Sport for Jove) and Stacey in the Australian premiere of Girl Band by Katy Warner.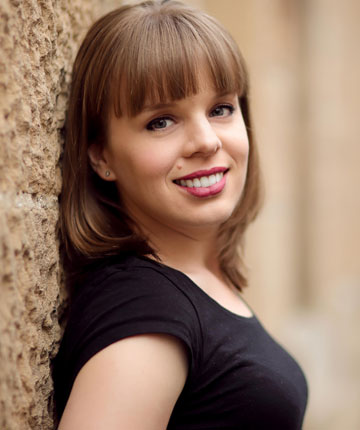 TINA JACKSON
Tina is a proud graduate of NIDA's Diploma of Music Theatre. She has worked as a performer and puppeteer in Australia, the UK, the US, Canada, New Zealand and Qatar. Tina recently worked with Monkey Baa Theatre Company on the creative development of their new show Edward the Emu.
In 2018-19, Tina toured the USA and Canada as the host of Erth's Prehistoric Aquarium Adventure. In Australia, she has performed in The Gruffalo (CDP), The Very Hungry Caterpillar (CDP), Prehistoric Aquarium (Erth), Dinosaur Zoo (Erth), The Events (Belvoir St Theatre) and Trevor Ashley's Little Orphan TrAshley (Showqueen Productions).
Tina spent two years living in London where she was lucky enough to perform on the West End, tour the UK and take part in both the Brighton and Camden Fringe festivals. Shows whilst in the UK included From Up Here (Jill), Dinosaur Zoo (Puppeteer/Understudy Host), The Night Before Christmas (Emily/Lizzie) and Hello Again (ensemble).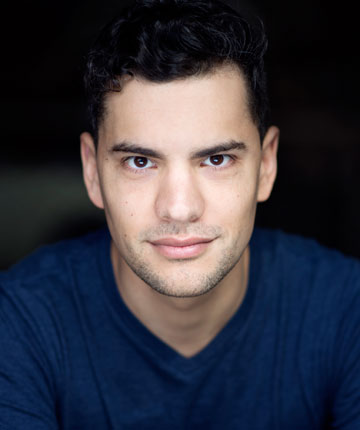 NICHOLAS STARTE
Nicholas Starte has toured in The Midnight Gang, Billionaire Boy and several other productions with CDP, including Guess How Much I Love You and The 13-Storey Treehouse.
Previously he performed in Legally Blonde the Musical and A Midsummer Night's Dream as well as appearing in short films A Room That Fits and Lonesome Town. He made his feature film debut in 2017 as the lead in the independent film Broken and in 2015 he made his television debut on The Ex-PM with Shaun Micallef.
His first stage role was with Black Swan Theatre Company in Dust after graduating from WAAPA, where he played David in Love and Money, Horatio in Hamlet, Kenneth Lay in Enron, and the title role in Julius Caesar, winning the Sally Burton Award for performance in Shakespeare. Nicholas performed and directed theatre, musical theatre and circus performance while part of the Sydney University Musical Theatre Ensemble and Dramatic Society, including directing Sweeney Todd and assistant directing The Mystery of Edwin Drood.
Understudies
Isabella Forte
Created by Jonathan Rockefeller
Based on Eric Carle's Books
Associate Director: Liesel Badorrek
Assistant Director: Stephen Anderson
Music and Sound: Nate Edmondson
Scenic Design: David Goldstein
Puppets by: Rockefeller Productions
Builders and Fabricators: Arlee Chadwick, Jessica Lorence and Acheson Walsh
Company Stage Manager: Elliot Glass
Assistant Stage Manager: Emily Tighe

We believe in making our shows accessible for children with additional sensory and learning needs.
A visual story is available for The Very Hungry Caterpillar to help you prepare for your visit to the theatre.
Accessible performances may be available at some venues. Please check with your local venue for details.
For additional online resources to extend the theatre experience, visit CDP Digital.
Teachers and registered homeschoolers can also access education activities and resources at CDP Education.