CDP Theatre Producers, The Very Hungry Caterpillar Show
CDP Kids presents
THE VERY HUNGRY CATERPILLAR SHOW
Created by Jonathan Rockefeller
Based on Eric Carle's Books
"and – pop! – out of the egg came a tiny and
very hungry caterpillar."
One of the most-read and famous children's books of all time, The Very Hungry Caterpillar emerges off the page in a masterful theatrical experience for children 18 months+ and their adults.
Created by Jonathan Rockefeller, the production features a menagerie of over 75 magical puppets, including the star of the show – The Very Hungry Caterpillar – and an Australian cast who bring these beloved books to life on stage.
Alongside The Very Hungry Caterpillar, the show features three other Eric Carle stories, including Brown Bear, Brown Bear, What Do You See?
The team behind the Australian tours of The Gruffalo, Spot, and The 13, 26, 52, 78 & 91-Storey Treehouses will excite, educate and entertain new readers and first-time theatre-goers, while those who grew up with these books will delight in experiencing one of the most popular children's books ever written. Don't miss out!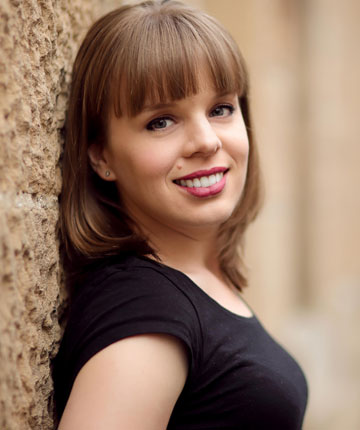 TINA JACKSON
Tina is a proud graduate of NIDA's Diploma of Music Theatre. She has worked as a performer and puppeteer in Australia, the UK, the US, Canada, New Zealand and Qatar. Tina recently worked with Monkey Baa Theatre Company on the creative development of their new show Edward the Emu.
In 2018-19, Tina toured the USA and Canada as the host of Erth's Prehistoric Aquarium Adventure. In Australia, she has performed in The Gruffalo (CDP), The Very Hungry Caterpillar (CDP), Prehistoric Aquarium (Erth), Dinosaur Zoo (Erth), The Events (Belvoir St Theatre) and Trevor Ashley's Little Orphan TrAshley (Showqueen Productions).
Tina spent two years living in London where she was lucky enough to perform on the West End, tour the UK and take part in both the Brighton and Camden Fringe festivals. Shows whilst in the UK included From Up Here (Jill), Dinosaur Zoo (Puppeteer/Understudy Host), The Night Before Christmas (Emily/Lizzie) and Hello Again (ensemble).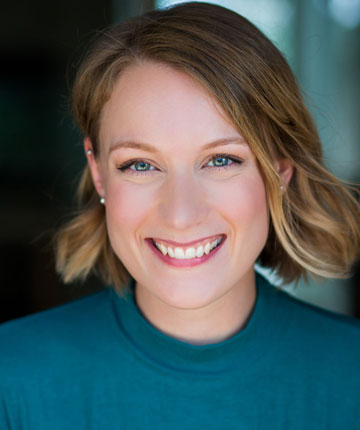 ELEANOR STANKIEWICZ
Originally from Adelaide, Eleanor graduated from NIDA in 2013 and was awarded The Australian Voice Association's Student Encouragement Award. In 2014, Eleanor was awarded a scholarship to travel to London where she trained with world-renowned Nadine George on Shakespeare's Text and the Voice. In 2019, she studied and performed at iO Theater in Chicago, and appeared as a guest performer at Second City. In 2020, Eleanor began studying her Master of Fine Arts (Voice) at NIDA.
Eleanor is a regular performer with Improv Theatre Sydney and improv duo The Newlyweds and has worked on both screen and stage, including with some of Australia's leading theatre companies. This work has seen her travel across the country and internationally, performing in classical and contemporary productions, including Neighbourhood Watch (State Theatre Company of South Australia), A Midsummer Night's Dream and The Players (Bell Shakespeare), and Poetry In Action's touring ensemble.
In 2019, Eleanor created and performed Nanna-stasia and won the Sydney Fringe Festival's Best Writer Award and Tour Ready Award bringing the show to Perth Fringe Festival in 2020.
Eleanor is excited to be joining CDP and the cast of The Very Hungry Caterpillar Show.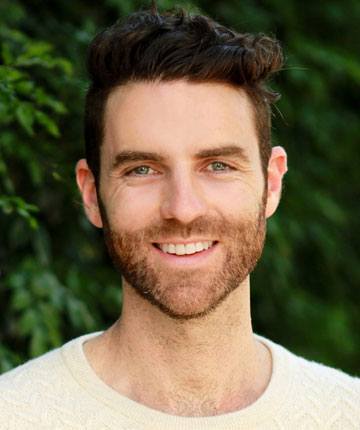 CHRISTOPHER VERNON
Chris completed his music theatre training at NIDA graduating in 2010 and continued his studies at the Actors Centre Australia, graduating in 2014.
Whilst studying, Chris performed as Luke Boyce in The Emperor of Sydney (dir Andrew Lloyd), Demetrius in A Midsummer Night's Dream (dir George Ogilvie), Stories from the Inside Out (Verbatim Theatre, dir Gale Edwards), John in Oleanna (dir Adam Cook) and Larry in Closer (dir Egil Kipste).
Other theatre credits include High School Musical, I Love You Because, Metamorphosis, The Blue Room, Thoroughly Modern Millie and Rent. Chris has been training as a puppeteer since 2015 and has toured across Australia with a children's cancer education program, in the award-winning show called The Caped Crusader.
Chris has a strong passion for youth mental health and works around Australia creating positive conversations with young people reducing the stigma around mental health. Chris has worked extensively with CDP Theatre Producers. Credits include Billionaire Boy, Spot and Room on the Broom. Chris is so excited to be joining the cast of The Very Hungry Caterpillar Show!
Created by Jonathan Rockefeller
Based on Eric Carle's Books
Associate Director: Liesel Badorrek
Assistant Director: Stephen Anderson
Music and Sound: Nate Edmondson
Scenic Design: David Goldstein
Puppets by: Rockefeller Productions
Builders and Fabricators: Arlee Chadwick, Jessica Lorence and Acheson Walsh
Company Stage Manager: Jesse Hilford
Assistant Stage Manager: Dana Spence

We believe in making our shows accessible for children with additional sensory and learning needs.
A visual story is available for The Very Hungry Caterpillar to help you prepare for your visit to the theatre.
Accessible performances may be available at some venues. Please check with your local venue for details.
For additional online resources to extend the theatre experience, visit CDP Digital.
Teachers and registered homeschoolers can also access education activities and resources at CDP Education.
Orange
2 - 3 March 2021
Orange Civic Theatre
Bookings: www.premier.ticketek.com.au or Phone (02) 6393 8111
Dubbo
5 March 2021
Dubbo Regional Theatre & Convention Centre
Bookings: www.drtcc.com.au or Phone (02) 6801 4378
Rooty Hill
16 - 17 April 2021
Sydney Coliseum
Bookings: www.sydneycoliseum.com.au
Cessnock
14 April 2021
Cessnock Performing Arts Centre
Bookings: www.cessnockperformingartscentre.com.au or Phone (02) 4993 4266
Wagga Wagga
21 - 22 May 2021
Wagga Wagga Civic Theatre
Bookings: www.civictheatre.com.au or Phon e(02) 6926 9688
Tamworth
25 - 26 May 2021
Capitol Theatre
Bookings: www.entertainmentvenues.com.au or Phone (02) 6767 5200
QLD
Brisbane
NEW DATES: 3 - 6 January 2022
(Previously 25 - 28 September 2021)
QUT Gardens Theatre
Bookings: www.gardenstheatre.qut.edu.au or Phone (07) 3138 4455
Mackay
9 – 10 March 2021
Mackay Entertainment Convention Centre
Bookings: www.themecc.com.au or Phone (07) 4961 9777
Ipswich
16 March 2021
Ipswich Civic Centre
Bookings: www.ipswichciviccentre.com.au or Phone (07) 3810 6100
Cleveland
18 March 2021
Redland Performing Arts Centre
Bookings: www.rpac.com.au or Phone (07) 3829 8131
Gladstone
22 - 23 March 2021
Gladstone Entertainment Convention Centre
Bookings: www.gladstoneentertainment.com or Phone (07) 4972 2822
Caloundra
24 – 25 March 2021
The Events Centre
Bookings: www.theeventscentre.com.au or Phone (07) 5491 4240
Gold Coast
26 – 27 March 2021
HOTA
Bookings: www.hota.com.au or Phone (07) 5588 4000
Toowoomba
29 – 31 March 2021
Empire Theatre
Bookings: www.empiretheatre.com.au or Phone 1300 655 299
VIC
Melbourne
26 May 2021 (Return Season)
Athenaeum Theatre
*Cancelled. Ticketek will contact ticket purchasers directly with refund details.
Shepparton
23 April 2021
Riverlinks Eastbank
Bookings: www.riverlinksvenues.com.au or Phone (03) 5832 9511
Wangaratta
21 – 22 April 2021
Wangaratta Performing Arts & Convention Centre
Bookings: www.wpacc.com.au or Phone (03) 5722 8105
Bendigo
27 April 2021
Ulumbarra Theatre
Bookings: www.bendigoregion.com.au or Phone (03) 5434 6100
Frankston
5 May 2021
Frankston Arts Centre
Bookings: www.artscentre.frankston.vic.gov.au or Phone (03) 9784 1060
Warragul
13 May 2021
West Gippsland Arts Centre
Bookings: www.wgac.com.au or Phone (03) 5624 2456
Narre Warren
15 May 2021
Bunjil Place
Bookings: www.bunjilplace.com.au or Phone (03) 9709 9700
Traralgon
17 May 2021
Latrobe Performing Arts Centre
Bookings: www.latrobe.vic.gov.au or Phone (03) 5176 3333
Wodonga
23 June 2021
The Cube
Bookings: www.thecubewodonga.com.au or Phone (02) 6022 9311
NT
Darwin
31 May 2021
Darwin Entertainment Centre
Bookings: www.yourcentre.com.au or Phone (08) 8980 3333
WA
Perth
5 – 8 June 2021
State Theatre Centre of WA
Bookings: www.ptt.wa.gov.au or Phone (08) 6212 9292
Albany
12 June 2021
Albany Entertainment Centre
Bookings: www.ptt.wa.gov.au or Phone (08) 6212 9292
ACT
Canberra
18 – 19 June 2021
Canberra Theatre Centre
Bookings: www.canberratheatrecentre.com.au or Phone (02) 6275 2700