CDP Kids & Salspot Ltd presents
SPOT
based on the books by Eric Hill
Spot is one of the most loved dogs in the world, and he's coming to Australia!
Spot and his friends are off on a new adventure to visit Spot's Dad on the farm and meet the farm animals. But when they arrive, all the animals are lost! Can Spot and his friends find them all? They might need a little help from their new friends in the audience…
Eric Hill's beloved puppy comes to life on stage with puppetry, songs, and puzzles for the whole family.

Presented by arrangement with Salspot Limited, part of Penguin Random House. Copyright © Salspot Ltd 2019. Original artwork © The Eric and Gillian Hill Family Trust 2013-2019. FUN WITH SPOT™️ Salspot Ltd. All rights reserved.
Age Recommendation: Children 18 months to 7 and their adults
Duration: Approximately 50 mins, no interval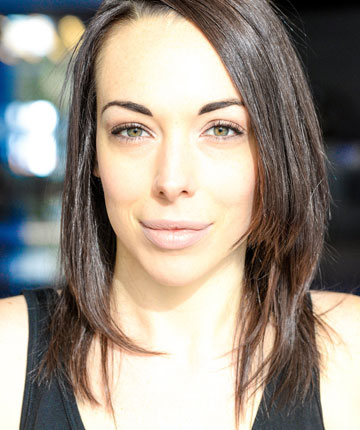 KAILAH CABANAS
Helen / Jess
Graduating from the Actor's College of Theatre and Television in 2009 Kailah has worked as an actor/ puppeteer operating Fi-be on the children's television show The Amazing House.
Kailah went on to appear in numerous stage and film productions, such as the National Theatre's production of War Horse Australia as a head puppeteer for the two lead horses Joey and Topthorne along with The Goose and ensemble. Kailah then toured with Erth Dinosaur Zoo and performed in VIVID with Erth Visual and Physical INC.
She also played Martha in See Pictures short film of Martha the Monster starring Rose Byrne. Recently Kailah toured internationally with Cirque du Soleil's Toruk the First Flight by James Cameron as a puppeteer/actor and became the understudy for the Shaman, the lead character role. Returning to Australia Kailah then played Jackie in Monkey Baa's production of The Diary of a Wombat.
Kailah is thrilled to join CDP Theatre Producers in the national tour of Spot.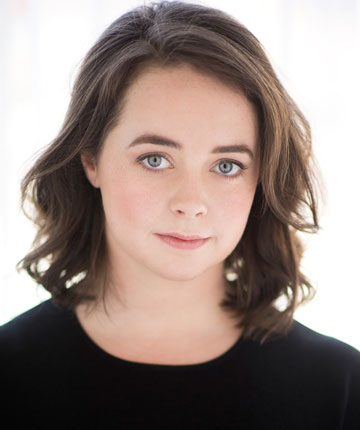 ENYA DALY
Spot / Jake
Enya is an actor originally from Melbourne. She is a graduate of the B.F.A Acting at NIDA (2017), and of the full-time musical theatre course SHOWFIT (2014).
Since graduating, Enya has appeared in The Moors directed by Kate Gaul (Siren Theatre), Revolt. She Said. Revolt Again by Alice Birch (House of Sand) and Love, Me by Joe Brown (The Old 505).
Screen credits include a series of satirical skits on The Feed (SBS Viceland) and the short film Alienated.
As the recipient of the 2017 BBM Youth Support Award, she also travelled to Europe for three months to pursue further artistic development opportunities.
Enya's NIDA credits include Maria in Twelfth Night (dir. Tom Wright), Mavis Knott in The Season at Sarsaparilla (dir. Kristine Landon-Smith), Beline in The Hypochondriac (dir. Constantine Costi), The Whore in Hello Again (dir. Tyran Parke) and Flora in 27 Wagons Full Of Cotton (dir. Christopher Bond).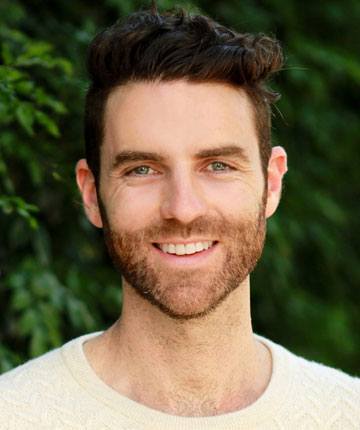 CHRISTOPHER VERNON
Daddy Sam / Joe
Chris completed his music theatre training at NIDA graduating in 2010 and continued his studies at the Actors Centre Australia, graduating in 2014.
Whilst studying, Chris performed as Luke Boyce in the Emperor of Sydney (dir Andrew Lloyd), Demetrius in A Midsummer Night's Dream (dir George Ogilvie), Stories from the Inside Out (Verbatim Theatre, dir Gale Edwards), John in Oleanna (dir Adam Cook) and Larry in Closer (dir Egil Kipste).
Other theatre credits include High School Musical, I love you because, Metamorphosis, Blue Room, Thoroughly Modern Millie and Rent. Chris has been training as a puppeteer since 2015 and has toured across Australia with a children's cancer education program, in the award winning show called The Caped Crusader.
Chris has a strong passion for youth mental health and works around Australia creating positive conversations with young people reducing the stigma around mental health. Chris has just finished a national tour of Billionaire Boy with CDP and is excited to join the cast of Spot on their national tour!
Liesel Badorrek: Director
Tim McGarry: Adaptor
James Browne: Set & Costume Designer
Ben Brockman: Lighting Designer
Fons Merkies: Music
Ross Johnston: Sound Designer / Music Production
Thomas Merrington: Creative Consultant on behalf of Salspot Limited
Elliot Glass: Company Stage Manager
Ruth Love: Deputy Stage Manager