The international smash hit returns!
CDP presents Tall Stories' production of
ROOM ON THE BROOM
adapted from the award winning picture book by Julia Donaldson & Axel Scheffler, published by Macmillan Children's books.
How the cat purred and how the witch grinned,
As they sat on their broomstick and flew through the wind…
The witch and her cat are flying happily on their broomstick – until a stormy wind blows away the witch's hat, bow and wand.
A helpful dog, bird and frog find the witch's lost things, and they all hop on the broom for a ride. But this broomstick's not meant for five and – CRACK – the broom snaps in two!
When a hungry dragon appears, who will save the poor witch? And will there ever be room on the broom for everyone?
Following sell-out seasons across Australia, the team behind The Gruffalo and The Gruffalo's Child return with songs, laughs and scary fun for children aged 3 and up - and their grown-ups...
Duration: 55 mins, no interval
Recommended for children aged 3+ and their adults.
August 2022 Tour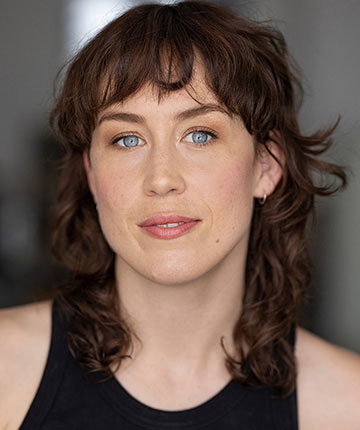 KATIE BURSON – Witch
Katie Burson graduated from Unitec School of Performing and Screen Arts in 2009 (Bachelor of Performing Arts - Acting). Her recent performance credits include; Storyworlds (Auckland Theatre Company), Drama Gone Viral (Co Theatre Physical), Acts of Love (Auckland Arts Festival), award-winning Monarch (Co Theatre Physical/Auckland Live), Pool(no water) (Basement Theatre), and Room on the Broom (CDP Theatre Producers).
Katie is delighted to be returning to Room on the Broom as Witch, having previously toured throughout Australia and New Zealand in 2019 and 2020 in the role of Cat.
Katie has co-devised a number of original theatre works, including; Royal Jelly and Get Out Of My Letterbox for Co Theatre Physical, One by One and Alfonsina for LAB Theatre, and Afakasi (Antonia Kamu/Red Leap). In 2019, she completed a 10-month arts residency at Studio One Toi Tū and continues to develop her practice as a theatre-maker in Aotearoa, New Zealand.
Having trained in classical and modern dance (BAL, JDNZ), Katie is particularly passionate about physical theatre and clowning and regularly tours educational works throughout New Zealand schools and theatres.
Katie is a proud Equity NZ member and is represented by Auckland Actors.
PETRONELLA VAN TIENEN -  Cat
Petronella graduated from the Victorian College of the Arts in 2016 with a Bachelor of Fine Arts (Music Theatre). Her previous theatre credits include Tiger in Girl Running, Boy Falling (Mudlark Theatre Company), Actor in Playlist (Siren Theatre Company), Aaron Dangerfield/Edward Ashbrook in Coram Boy (bAKEHOUSE Theatre Company), and Claudia Nardi in Nine (Little Triangle)
.
She has recently toured with CDP Theatre Producers as Lucy in Magic Beach, Madame Know-It-All in The 91-Storey Treehouse, and Child in The Gruffalo's Child.
Petronella holds associate degrees in piano (AMEB) & classical voice (Tasmanian Conservatorium of Music). She appeared as presenter for the web series Storytime @ Koorong, as featured vocalist in Nathan Glenn's CD & concert series Tell Me His Story, and as Birdie in the musical album Antarctica: Beneath the Storm (Sundog Productions). Petronella is a proud member of Actors Equity since 2016 & is represented by Mollison Keightley Management.
She is absolutely delighted to be jumping onboard the broom again with CDP as Cat in this beautiful show.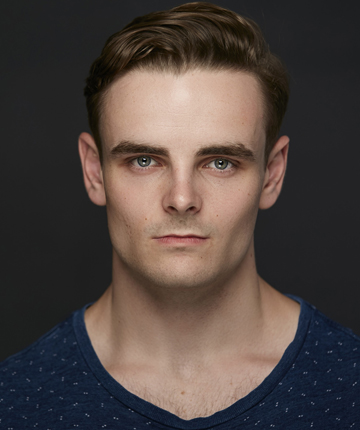 PATRICK CONNOLLY – Dog/Frog
Patrick's performance credits include The Gruffalo, Room on the Broom (CDP), The Macbeths, Romeo and Juliet (Shake & Stir Theatre Co.), The Producers (Altitude Theatre/Brisbane Powerhouse), Mamma Mia (Matt Ward Entertainment), Live at the Trocadero (Theatreroo), Cloudland: The Musical (Arts Queensland), Three, Bailamos, Ballroom Fever, Pure Country, Piano Man (Royal Caribbean International).
He trained at Queensland Conservatorium of Performing Arts (Griffith University), and attained a Bachelor of Musical Theatre. University credits include: Company, Godspell, West Side Story, Fame: The Musical, Seven Brides for Seven Brothers.
Patrick is proudly represented by Ian White Management and is a member of MEAA.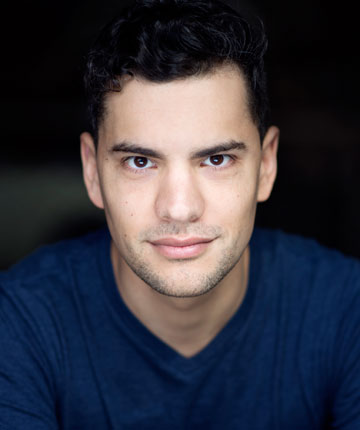 NICHOLAS STARTE – Bird/Dragon
Nicholas Starte has toured in The Midnight Gang, Billionaire Boy and several other productions with CDP, including Guess How Much I Love You and The 13-Storey Treehouse.
Previously he performed in Legally Blonde the Musical and A Midsummer Night's Dream as well as appearing in short films A Room That Fits and Lonesome Town. He made his feature film debut in 2017 as the lead in the independent film Broken and in 2015 he made his television debut on The Ex-PM with Shaun Micallef.
His first stage role was with Black Swan Theatre Company in Dust after graduating from WAAPA, where he played David in Love and Money, Horatio in Hamlet, Kenneth Lay in Enron, and the title role in Julius Caesar, winning the Sally Burton Award for performance in Shakespeare. Nicholas performed and directed theatre, musical theatre and circus performance while part of the Sydney University Musical Theatre Ensemble and Dramatic Society, including directing Sweeney Todd and assistant directing The Mystery of Edwin Drood.
Original Director: Olivia Jacobs
Creative Producer: Toby Mitchell
Tall Stories Associate Director Australia/NZ: Sam Conway
CDP Associate Director Australia/NZ: Liesel Badorrek
Designer: Morgan Large
Lighting Designer: James Whiteside
Puppets: Yvonne Stone
Music and Lyrics: Jon Fiber, Andy Shaw and Robin Price
Music Production: Jon Fiber and Andy Shaw for Shock Productions