The international smash hit returns!
CDP presents Tall Stories' production of
ROOM ON THE BROOM
adapted from the award winning picture book by Julia Donaldson & Axel Scheffler, published by Macmillan Children's books.
How the cat purred and how the witch grinned,
As they sat on their broomstick and flew through the wind…
The witch and her cat are flying happily on their broomstick – until a stormy wind blows away the witch's hat, bow and wand.
A helpful dog, bird and frog find the witch's lost things, and they all hop on the broom for a ride. But this broomstick's not meant for five and – CRACK – the broom snaps in two!
When a hungry dragon appears, who will save the poor witch? And will there ever be room on the broom for everyone?
Following sell-out seasons across Australia, the team behind The Gruffalo and The Gruffalo's Child return with songs, laughs and scary fun for children aged 3 and up - and their grown-ups...
Duration: 55 mins, no interval
Recommended for children aged 3+ and their adults.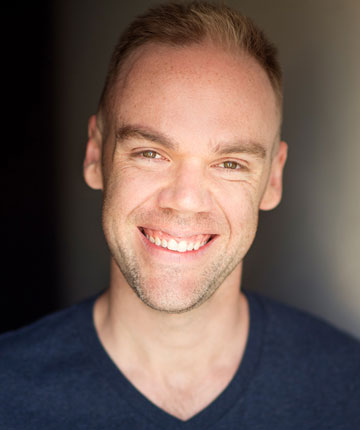 STEPHEN ANDERSON - Dog / Frog
Stephen Anderson graduated from the National Institute of Dramatic Art in 2006. His recent theatre credits include Mr. Salt in Charlie and the Chocolate Factory (Gordon Frost Organisation) and Father Alex in the new Australian production of Mamma Mia! (LWAA). He was very proud to be an original cast member of the Australian and New Zealand production of Matilda the Musical (RSC/LWAA).
His previous theatre credits include: Falsettos (Darlinghurst Theatre Company); Man of La Mancha (Squabbalogic); The Light in the Piazza (NIDA); A Year with Frog and Toad (Ensemble Theatre); The Venetian Twins, Little Shop of Horrors (New Theatre); DNA (The Old Fitz); Tim Winton's The Bugalugs Bum Thief (Monkey Baa Theatre Company); Berlin (The Street Theatre) and Dead Man Walking (Alexander Productions).
Stephen has worked extensively with Tall Stories and CDP Theatre Producers, including previous touring productions of The Gruffalo, The Gruffalo's Child and Room on the Broom. Stephen wrote and directed My Vagabond Boat (Adelaide Cabaret Festival) and Don't Hate Us Because We're Good (Melbourne Fringe Festival). In 2014, he was nominated for a Sydney Theatre Award for Best Performance by an Actor in a Musical for his role in Falsettos.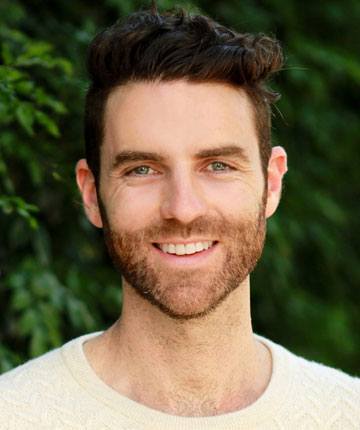 CHRISTOPHER VERNON -  Bird / Dragon
Chris completed his music theatre training at NIDA graduating in 2010 and continued his studies at the Actors Centre Australia, graduating in 2014.
Whilst studying, Chris performed as Luke Boyce in The Emperor of Sydney (dir Andrew Lloyd), Demetrius in A Midsummer Night's Dream (dir George Ogilvie), Stories from the Inside Out (Verbatim Theatre, dir Gale Edwards), John in Oleanna (dir Adam Cook) and Larry in Closer (dir Egil Kipste).
Other theatre credits include High School Musical, I Love You Because, Metamorphosis, The Blue Room, Thoroughly Modern Millie and Rent. Chris has been training as a puppeteer since 2015 and has toured across Australia with a children's cancer education program, in the award-winning show called The Caped Crusader.
Chris has a strong passion for youth mental health and works around Australia creating positive conversations with young people reducing the stigma around mental health. Chris has worked extensively with CDP Theatre Producers. Credits include Billionaire Boy, Spot and later this year, he will be touring with The Very Hungry Caterpillar Show. Chris is so excited to be joining the cast of Room on the Broom cast as Bird/Dragon!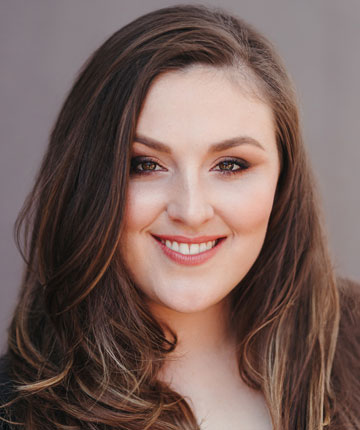 CLARE ELLEN O'CONNOR - Witch
After singing and dancing her way through her childhood, Clare spent three years studying at Federation University's Arts Academy in her hometown of Ballarat, where she graduated with a Bachelor of Arts in Musical Theatre.
After graduating, she travelled the globe as a singer with PEEL Entertainment UK for a year. Since returning home, Clare has appeared in Rock Rhapsody (Good Egg Productions), Summer Rain (New Theatre), Christmas In The Domain and The Divine Miss Bette (Tenacious C).
Theatre for young people is also a passion of Clare's. In addition to CDP Theatre Producers, she has toured with Echelon and Poetry In Action.
In 2019, Clare premiered her solo cabaret, Plucked!. For her work, Clare won a Weekly Emerging Artist Award at Adelaide Fringe and came runner up in Sydney Cabaret Competition. She is also the owner of Rhinestone Rebel Presents, a production company championing new Australian work – and glitter. Always glitter.
PETRONELLA VAN TIENEN - Cat
Petronella graduated from the Victorian College of the Arts in 2016 with a BFA in Music Theatre.
During her time at VCA she played Frau Gabor in Spring Awakening, Agatha Makin in The Hatpin and Ronnette in Little Shop of Horrors. Since completing her studies, Petronella has undertaken two Book Week performance tours, Big Dreams and Treasure Hunt, with Perform!Education, and was a featured vocalist in Nathan Glenn's CD and concert series Tell Me His Story.
Having recently relocated to Sydney, Petronella made her Sydney theatre debut last year playing Claudia Nardi in Little Triangle's production of the musical Nine! and followed this up with Bakehouse Theatre's production of Coram Boy at the King's Cross Theatre, playing the dual roles of Aaron Dangerfield and Edward Ashbrook.
She continues to work with Blue Whale Theatre on their preschool show Storybook Delights, and holds Associate Degrees in Classical Voice (Tasmanian Conservatorium of Music) and Pianoforte (AMEB). Petronella has been a proud member of Equity since 2016, and is utterly thrilled to be working with CDP to bring this beloved tale to life.
Original Director: Olivia Jacobs
Creative Producer: Toby Mitchell
Tall Stories Associate Director Australia/NZ: Sam Conway
CDP Associate Director Australia/NZ: Liesel Badorrek
Designer: Morgan Large
Lighting Designer: James Whiteside
Puppets: Yvonne Stone
Music and Lyrics: Jon Fiber, Andy Shaw and Robin Price
Music Production: Jon Fiber and Andy Shaw for Shock Productions
Stage Manager: Nicola Sinclair
Deputy Stage Manager: Elliot Glass