CDP Kids presents
THE MIDNIGHT GANG
a play by Maryam Master
based on the bestselling novel by David Walliams
Join The Midnight Gang on their amazing adventures!
Twelve year old Tom unexpectedly finds himself lonely and lost in the children's ward of St Crook's Hospital, away from his family and at the mercy of evil Matron. Tom feels like he'll never leave, but his fellow young patients have other ideas. They might be stuck in hospital, but their imaginations can take them anywhere as The Midnight Gang. Each night when the clock strikes midnight, The Midnight Gang go on a series of amazing journeys as they turn the hospital into the places they've always wanted to go and make dreams come true.
The team behind The 13-, 26- 52- 78 and 91-Storey Treehouses, Mr Stink and Billionaire Boy bring David Walliams' bestselling book to life on stage in a celebration of friendship, love and the power of the imagination for children 6+ and their families.
Age Recommendation: 6 - 12 years
Duration:Approximately 60 minutes, no interval
The Midnight Gang by David Walliams, published by HarperCollins Publishers Ltd. Illustrations © Tony Ross 2016 / Lettering of author's name © Quentin Blake, 2010 / Licensed by HarperCollins Publishers Ltd.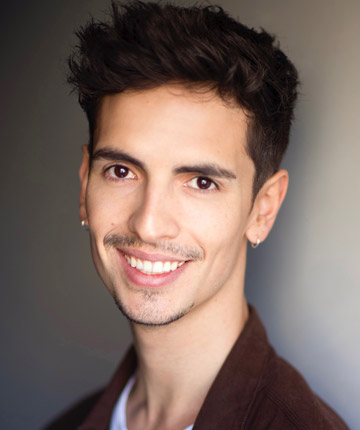 ALEX BEAUMAN - Tom
Alex Beauman is an actor, voiceover artist, and writer. He won the Audience Choice Award at the 2019 Mardi Gras Film Festival for his film Staying the Night and was nominated for a Sydney Theatre Award for his performance as Elder Thomas in The Whale (Red Line Productions).
Most recently Alex performed in the animated feature film Mia and Me, The Hero of Centopia, and the web series Ding Dong I'm Gay (Wintergarden Pictures).
Other theatre credits include; Rosaline (Little Trojan/Bakehouse@KXT), All My Sleep and Waking (Apocalypse Theatre Company), You Got Older (Mad March Hare Theatre Company), DNA (bAkehouse@KXT/Last One Standing), Romeo & Juliet (Sydney Fringe Festival), The Journey's End (Cross Pollinate Productions/ATYP), Two Mouths, Four Hands (Brave New Word), On The Shore of The Wide World (Griffin Theatre Company), along with three seasons of children's theatre show Convict Escapades (Sydney Living Museum).
Television credits include: Committed (Pilot), Hiding (Playmaker, ABC), Deadly Women (Beyond Productions, Discovery Channel). Short film credits include: Staying The Night (Hustle Productions), Spice Sisters (Emerald Productions), Meat (Sunday Films). Web Series credits include: Everybody Hates Me (Paper Studios).
Alex graduated with distinction from UNSW with a double degree in Performance Studies and Photography and he appeared twice on the Dean's Honours List for Academic Excellence.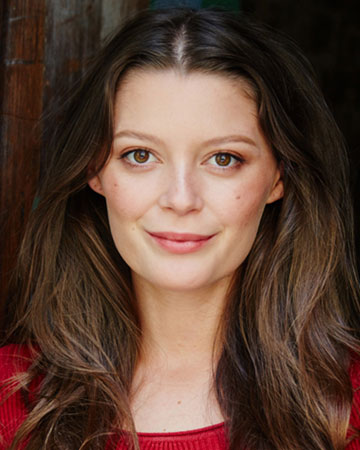 SARAH GREENWOOD -
Sally/Matron/Nelly
Sarah Greenwood is an actor and playwright from Brisbane. In 2019 she toured nationally in Monkey Baa's Penny Cook award-winning production of Possum Magic.
That same year her play Two's a Company debuted at KXT and she starred in the short film Boshack for Afternoon Films (now in post-production). Her Sydney credits include Kindertransport with Darlinghurst Theatre Co, Whitewash with Bohemia Theatre, Delirium with Underground Cinema and, most recently, You Can Have It All with Caldera Entertainment.
Sarah played Malvolio/Maria in Virginia Plain's production of Twelfth Night/Heads or Tails and was reviewed as an 'instinctive comic actor'. Notably, Sarah was directed by Carol Burns in the Brisbane Arts Theatre's 2012 adaption of Picnic at Hanging Rock. Sarah graduated from WAAPA in 2016.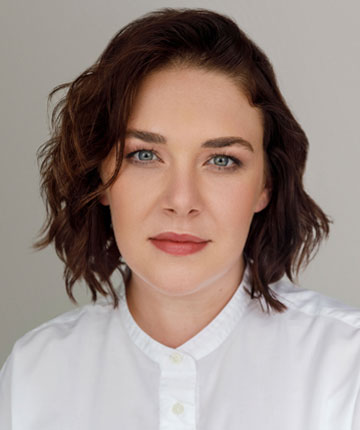 EMMA KEW - Amber
Emma graduated from the National Institute of Dramatic Arts in 2018 and currently lives and works on the land of the Gadigal People of the Eora Nation. Her credits include (TV): Doctor Doctor; (Stage): The Midnight Gang (CDP), LIARBIRD (Crack Theatre Festival), Håmlet - A Newer Australian Play (Ban Shakespeare), Blood on the Cat's Neck (Montague Basement), Leopardskin (JackRabbit Theatre); (Per NIDA): Carking It, The Removalists, The Country Wife, Salem and All That Glitters.
Emma is the recipient of the Hazel Treweek Shakespeare Award for excellence in Classical Theatre and also holds a Diploma of Live Performance and Technical Services (Stage Management) from the Adelaide College of the Arts and a Bachelor of Psychological Science from the University of Adelaide. She is a proud member of the MEAA.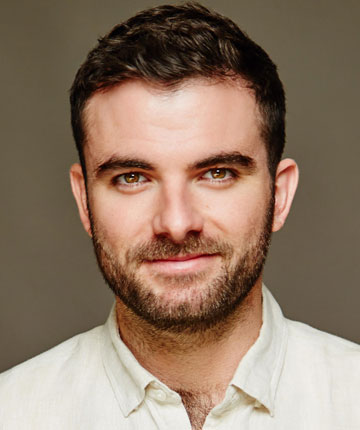 MATHEW LEE -
Porter/Tootsie
Mathew graduated from Actors Centre Australia (ACA) in 2016. His theatre credits include: The Campaign (White Box, Seymour Centre), Table (White Box Theatre, Seymour Centre), The Rime of the Ancient Mariner (Little Eggs & JackRabbit Theatre, KXT), Pinocchio (Little Eggs, Sydney Fringe), Are We Awake? (Sotto, KXT) and A Period Piece (Glitterbomb, Old 505).
His screen credits include: Deadly Women (Beyond Productions), All We Have is Now (The Louise Frequency) and My Beautiful Rector (SAE Institute).
Originally from Newcastle, Mathew was a long-time member of Stooged Theatre, performing in three productions and directing six. He served as Artistic Director of the company from 2017-2018, producing seven productions, including shows touring to The Glasshouse in Port Macquarie and Nimbin's Bush Theatre.
With Annie Stafford, Mathew is the co-creator of Legit Theatre Co, curating monthly staged readings with the reboot of KXTeethCutting at bAKEHOUSE. In 2021, Mathew directed the Little Eggs devised work Symphonie Fantastique for KXT's mainstage season.
He is thrilled to be making his CDP debut with The Midnight Gang.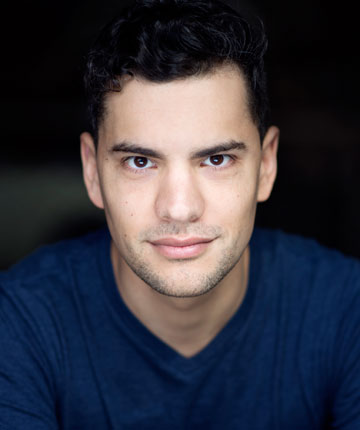 NICHOLAS STARTE -
George/Doctor/Sir Quentin
Nicholas Starte recently toured in Billionaire Boy for CDP. Previously he performed in Legally Blonde the Musical and A Midsummer Night's Dream as well as appearing in short films A Room That Fits and Lonesome Town. He made his feature film debut in 2017 as the lead in the independent film Broken and in 2015 he made his television debut on The Ex-PM with Shaun Micallef.
His first stage role was with Black Swan Theatre Company in Dust after graduating from WAAPA, where he played David in Love and Money, Horatio in Hamlet, Kenneth Lay in Enron, and the title role in Julius Caesar, winning the Sally Burton Award for performance in Shakespeare. Nicholas performed and directed theatre, musical theatre and circus performance while part of the Sydney University Musical Theatre Ensemble and Dramatic Society, including directing Sweeney Todd and assistant directing The Mystery of Edwin Drood.
Director Susanna Dowling
Associate Director Nigel Turner-Carroll
Playwright Maryam Master
Designer Isla Shaw
Lighting Designer Matthew Marshall
Sound Designer James Brown
Costume Supervisor Marg Howell
Company Technical Manager Elliot Glass
Stage Manager Imogen Millhouse
Assistant Stage Manager Emily Phillips