After triumphant tours to the Middle East & Asia, Meeting Mozart returns to where it all began at the Sydney Opera House.
'Meeting Mozart' introduces young music lovers to a range of Mozart's music, from variations on 'Twinkle, Twinkle, Little Star' to his great orchestral pieces. Watch with delight as internationally renowned Australian pianist Simon Tedeschi assumes the persona of the musical wunderkind himself, in this delightful production direct from Sydney Opera House.
Audiences will meet all the instruments of the Meeting Mozart ensemble along the way, and discover some of our best-known and loved classical music – they will even have a chance to get close up after the show!
'Meeting Mozart' aims to instil a love and appreciation of music in young children and their families in an atmosphere that is fun, participatory and inclusive.
Produced by CDP Theatre Producers
Starring Simon Tedeschi
Written by Simon Tedeschi, Eva Di Cesare & Tim McGarry
Directed by Eva Di Cesare
2019 Australian Season
4-16 October – Sydney Opera House
2018 China tour dates
24-26 May – Xiamen Cangjiang Theatre, Xiamen
27 May – Hangzhou XIXI Theatre, Hangzhou
31 May-3 June – Guangzhou Grand Theatre, Guangzhou
5-6 June – Shenzhen Children's Palace Theatre
7-8 June – Chongqing Arts Center
9 June – Chongqing People's Plaza
10 June – Xian Grand Theatre, Xi'an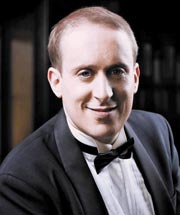 SIMON TEDESCHI
Simon Tedeschi is one of Australia's most renowned and sought-after pianists, awarded several prestigious prizes including first prize in the Keyboard division of the Royal Overseas League Competition (UK), Symphony Australia's Young Performer of the Year Award, and the Legacy Award from the Creativity Foundation (USA). Also recipient of a Centenary of Federation Medal, Tedeschi has performed in major concert halls throughout Europe, North America and Asia, and for world leaders such as George W. Bush, Vladimir Putin, Nelson Mandela, and the Dalai Lama.
As soloist, Tedeschi regularly performs with orchestras around Australia and worldwide, with conductors including Richard Bonynge, Alan Gilbert, Jun Märkl and Sir William Southgate. Based in the USA for several years, since returning to Sydney in 2010, Tedeschi has performed for the Sydney and Adelaide Symphony Orchestras, Sydney Opera House, Melbourne Recital Centre, Musica Viva, Queensland Music Festival and numerous concert series around the country.
Highlights of 2014 include a return season for CDP Theatre Producers as Mozart in the Sydney Opera House's Babies Proms series, Melbourne Recital Centre's American Songbook series, a new solo production for Monkey Baa Theatre called 'Pianist & Prankster', regional touring for Musica Viva, for Recitals Australia (Adelaide), the Concourse (Sydney), Joan Sutherland Performing Arts Centre, Riverside Theatres with renowned jazz multi-instrumentalist James Morrison, and performing the Grieg piano concerto with Sydney Youth Orchestra.
His wide-ranging discography includes acclaimed recordings of concerti by Grieg, Tchaikovsky and Mozart, and solo albums, Gershwin and Me and Gershwin: Take Two, and Tender Earth (ABC Classics), all making the top 5 in the ARIA and Limelight Classical Charts, with this last selected as 'Editor's Choice' in Limelight magazine, and 'CD of the Week' on both ABC Classic FM and Fine Music 102.5 FM. Gershwin: Take Two was also nominated for a 2014 ARIA Fine Arts Award (Engineer of the Year/Virginia Read).
Tedeschi also played the hands of acclaimed pianist David Helfgott for the Oscar-winning film Shine, directed by Scott Hicks.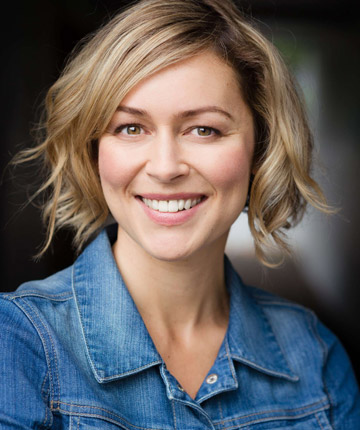 EMILY TAYLOR
Emily's theatre credits include her award winning solo show Cannonball which toured Australia and New Zealand; her Green Room Award winning cabaret Hello You, plus multiple short works for the MTC Education Program. She has performed in both Spontaneous Broadway and Random Musical, and worked as an improviser with Melbourne Playback Theatre Company, Impro Melbourne and Impromptunes. Her solo shows Pet and Backwards both garnered rave reviews while playing at the Melbourne Comedy Festival.
Emily's TV credits include guest roles in the ABC shows It's A Date (Season 2), The Dr Blake Mysteries and the comedy Get Krack!n.
Film work includes the Live Action feature Risen, and many short films.
Emily is the face of Coles – New Girl and is an established voice over artist.
Emily holds a BA Honours in Theatre and Film (Acting, Directing, Writing, Film Making) from the University of NSW.