After triumphant tours to the Middle East, Asia and the US, Meeting Mozart returns to the Sydney Opera House!
Watch with delight as renowned Australian pianist Simon Tedeschi assumes the persona of the musical wunderkind himself, Wolfgang Amadeus Mozart, on this journey into the music behind the man.
Join Mozart and his wife and muse, Constanze for an introduction to his music, from variations on 'Twinkle, Twinkle, Little Star' to his great orchestral pieces.
Little music lovers will meet all the instruments in the ensemble along the way, and discover some of Mozart's best known and loved classical music.
" Highly recommended. Take your kids or borrow someone else's. "
VERONICA HANNON, THEATRE NOW
Mozart Simon Tedeschi
Constanze Emily Taylor
String Quartet The Metropolitan Orchestra String Quintet
Written by Simon Tedeschi, Eva Di Cesare & Tim McGarry
Directed by Eva Di Cesare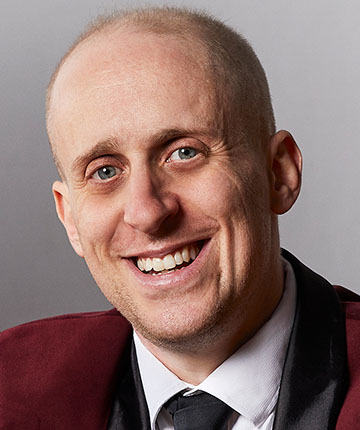 SIMON TEDESCHI - MOZART
Simon Tedeschi is one of Australia's most renowned classical pianists. Recipient of the Young Performer of the Year Award, the Creativity Foundation's Legacy Award (USA), the New York Young Jewish Pianist Award and a Centenary of Federation Medal, he has performed for audiences, royalty and world leaders worldwide, from the Sydney Opera House to Carnegie Hall via Abu Dhabi and Shanghai.
Acclaimed by respected critics and peers as "true greatness" (Sydney Morning Herald), Simon Tedeschi performed his first Mozart piano concerto in the Sydney Opera House at the age of nine, later studying in the USA and performing with the Colorado, Fort Worth and Illinois Symphony Orchestras. Since returning in 2009, he regularly performs as soloist with all the major Australian symphony orchestras, and tours nationally for festivals, venues and presenters including Musica Viva Australia both solo and in chamber recitals.
Uncommonly for a classical pianist, Tedeschi also dabbles in jazz, and has co-written and toured internationally the Sydney Opera House's Meeting Mozart show (for children), and a number of shows combining words and music, with Monkey Baa Theatre, and with Australian theatre icon, John Bell AO OBE.
Current season engagements include as piano soloist with the Sydney Symphony Orchestra conducted by Andrea Molino; with New Zealand Symphony Orchestra conducted by André de Ridder; performances of his fifth collaboration with John Bell AO OBE called With love, Amadeus; and the fourth return season of children's show, Meeting Mozart for Sydney Opera House and CDP.
Festival appearances including Blackheath Chamber Music (NSW) and Woodend Winter Arts Festival (VIC), with SSO players for Sydney Mozart Society and concerts with jazz violinist/vocalist, George Washingmachine. Other recent engagements include as soloist with the Melbourne Symphony Orchestra (conductor Gemma New), a fundraising concert for Ukraine, performances around Australia with John Bell, and several music and writing festival appearances.
With numerous recordings for ABC Classics/Universal Music, including The Gershwin Collection, Mussorgsky's Pictures at an Exhibition, R. Strauss' Enoch Arden, Schumann, Schubert and concerti by Mozart, Tchaikovsky and Grieg, Simon's latest album for ABC Classic is Debussy – Ravel with violist Roger Benedict in 2022.
Alongside his performing career, Tedeschi is also fast gaining renown as a writer of note, winning the prestigious Calibre Essay Prize for 2022 and Tedeschi's critically acclaimed literary debut, Fugitive (for Upswell Publishing) shortlisted in the 2023 Victorian Premier's Literary Awards.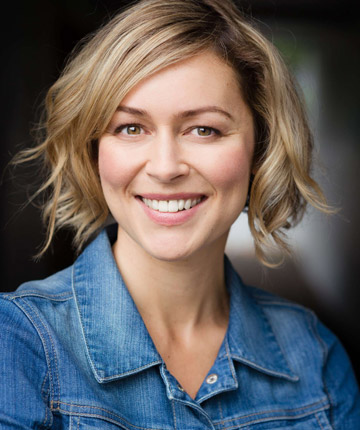 EMILY TAYLOR - CONSTANZE
A performer with over 15 years' experience, Emily is especially known for her comedy and character work.
She has worked as an actor for Sport for Jove, Arena Theatre Company, MTC, Melbourne Playback Theatre Company and CDP Theatre Producers and in 2018 played Julia Gillard, Dame Nellie Melba, Mary McKillop and Margaret Court in True Blue Revue for Return Fire Productions.
Emily has received much critical acclaim for her solo shows, winning multiple awards for Cannonball (Melbourne Fringe Tour Ready Award and Best Solo Show NZ Fringe), and a Green Room Award for her debut cabaret Hello You.
She has worked extensively in comedy, sketch and improvisation with Spontaneous Broadway, Random Musical, and Impro Melbourne, and has appeared in a number of TV programs including Get Krack!n, The Dr Blake Mysteries, Home and Away and It's A Date. Her solo shows Pet and Backwards both played to sold out crowds at Melbourne International Comedy Festival.
Emily works regularly as a voice over artist for clients such as Coles and Lotto, and recently she voiced an anxious fly blown sheep (typecast).
Emily holds a BA Honours in Theatre and Film (Acting, Directing, Writing, Film Making) from the University of NSW.