CDP Kids presents
MAGIC BEACH
A play by Finegan Kruckemeyer
Based on the book by Alison Lester
At our beach, at our magic beach...
Every year, an everyday family go on a beach holiday. This isn't just any beach - it's Magic Beach, where everything you can imagine becomes real. But this year is different. As the eldest child begins to grow up, does she have to leave the magic behind?
Alison Lester AM's classic book comes to life on stage in a wonderful world of text, song, light, shadow and movement for children aged 3-12 and their adults.
From the team behind The Gruffalo and The 13-, 26-, 52-, 78- and 91-Storey Treehouses, this new Australian adaptation from multi-award winning playwright Finegan Kruckemeyer is a celebration of the power of the imagination and the differences that make every child special.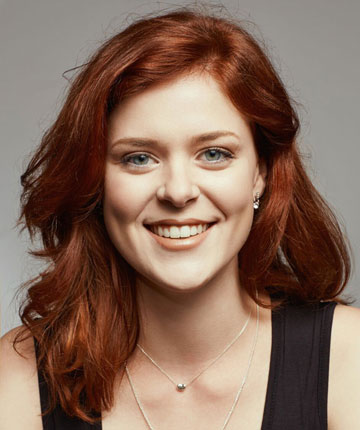 Kate Betcher - Sally
Born and raised in suburban Sydney, Kate was drawn to the performing arts from a young age. She first studied dance for many years, before switching her focus to singing and acting. After finishing high school, Kate was accepted into WAAPA (Western Australian Academy of Performing Arts) to study a Bachelor of Arts in Acting.
After graduating from WAAPA and returning to Sydney, Kate has found herself on Australian screens and stages, appearing in iconic soap Home and Away and films directed by some of Australia's most renowned directors, Russell Mulcahy and Bruce Beresford. She also debuted the new Australian play Thai-Riffic with The Theatre Division and starred as May in Patina Productions' Fool for Love to excellent reviews.
Kate has always loved improvisation and was lucky enough to participate in a Groundlings workshop, run by co-founder Phyllis Katz in 2018, and since then Kate has studied and begun performing stand-up comedy.
Some of Kate's screen credits include The Other Guy (Stan), Ladies In Black (dir. Bruce Beresford), In Like Flynn (dir. Russell Mulcahy) and theatre credits Les Miserables (Packemin Productions), Coriolanus (dir. Michael Jennings) and A Tale of Two Cities (WAAPA). After a worldwide break from live performances, Kate is thrilled to be able to tour with Magic Beach to share her love of theatre with Australian audiences once again.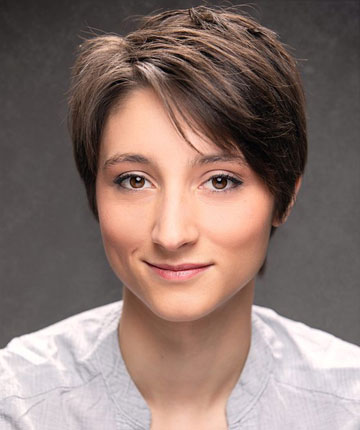 Jade Fuda - Lucy
Jade is a Sydney based actor and director with a Bachelor of Performance from the Australian Academy of Dramatic Art. Jade has spent many years performing in Theatre In Education work including The Wollemi Warrior Adventure with Entertainment Blue Mountains and A Bright Light In The Darkness with Blue Whale Theatre, which she toured all over Australia and New Zealand.
In 2018 Jade was accepted into the Stella Adler Art of Acting studio where she completed the Acting for Film and TV intensive. Upon her return, Jade continued her directing studies in NIDA's 'Directing Actors for the Stage' course.
Jade had the privilege of directing AKIO! a new Australian Children's play at Hayes Theatre Co in 2015, and later remounted it for an adult audience for Bondi Feast in 2019 with Bare With Me Theatre Co.
Some of Jades acting credits include: Just Short Break on a Hafgufa (Fingerless Theatre), A Midsummer Night's Dream and The Tempest (Fingerless Theatre), PLAYLIST (Gay and Lesbian Mardi Gras, Siren Theatre Co.), Breaking Bread (Weatherboard Theatre Inc.), Romeo and Juliet (Bard on the Beach), Rhinoceros (Jetpack Theatre Co.) and The Seagull (Hurruh Hurrah/The Hot BLOODed Theatre Co.).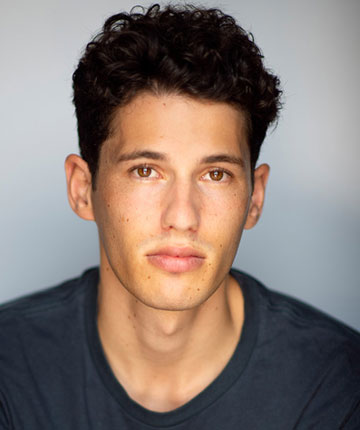 Alex Packard - Danny
Alex is an actor originally from Canberra. He is a 2013 graduate of Charles Sturt University's Bachelor of Arts (Acting for Screen and Stage), and has studied under a number of acting and performance teachers in Sydney where he now lives.
Having toured nationally a number of times, Alex is very excited to get back on the road, this time with Magic Beach. Other tours include: Possum Magic (Monkey Baa), Alice In Wonderland (Sydney Festival and Michael Sieders Presents) and a theatre in education tour with Brainstorm Productions.
Other theatre credits include: Lulu: A Modern Sex Tragedy (NIDA), The Van De Maar Papers (An Assorted Few), Blackrock (Seymour Centre and White Box), All Good Things (ATYP), Drift (ATYP and Two Peas), The Complete Works of William Shakespeare Abridged (Bindle Brothers).
Alex played the lead role in Metroscreen and Azure Productions' award-winning short film Oasis, airing on ABC, and is featured in the SBS short film Cherry Season. Alex co- produced The Complete Works of William Shakespeare Abridged with Bindle Brothers and worked as production assistant for The Nether (Catnip Productions).
Alison Lester: Book Author / Adaptation Consultant
Finegan Kruckemeyer: Playwright / Adaptor
Liesel Badorrek: Director
Isla Shaw: Set/Costume/Puppet Designer
Gail Priest : Composer/Sound Designer
Nicholas Higgins: Lighting Designer
Sharna Galvin: Company Stage Manager
Adrienne Patterson: Assistant Stage Manager