A CDP production
THE INCREDIBLE BOOK EATING BOY
A play by Maryam Master
Based on the book by Oliver Jeffers
Published by HarperCollins Children's Books
Directed by Frank Newman
Music Composition by Tina Harris and Mark Harris
Set and Costume Design by Andrea Espinoza
Lighting Design by Toby Knyvett
Sound Design by Mark Harris and Daryl Wallis
Oliver Jeffers' bestselling picture book comes to life on stage in this original Australian adaptation – fun for the whole family from 3 and up!
Henry loves books. But Henry doesn't like to read books, he likes to eat them. Big books, picture books, reference books . . . if it has pages, Henry chews them up and swallows (but red ones are his favourite). And the more he eats, the smarter he gets. He's on his way to being the smartest boy in the world! But one day he feels sick to his stomach. And the information is so jumbled up inside, he can't digest it! Can Henry find a way to enjoy books without using his teeth?
A cast of three use song, movement and beautiful puppetry to bring this quirky, beautiful, much loved story to life on stage. It's good enough to eat!
Age recommendation: 3 & up, and their adults
Duration: 50mins, no interval
" (Oliver) Jeffers' book is joyfully brought to life with just the right amount of silliness, song and book eating for all… an endearing, funny and childishly absurd experience. From the very beginning the young viewers are engaged, acknowledged and entertained "
Kelli Rogers (Australian Stage)
Cast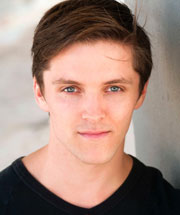 GABRIEL FANCOURT
Gabriel Fancourt is a 2010 graduate from NIDA and is slated to be one of Australia's top young actors.
At NIDA, Gabriel played Jack in Lord of the Flies, Oberon in A Midsummer Night's Dream and Tom in This Property is Condemned. In 2011, Gabriel appeared in Griffin Theatre Company's 24 Hour Play, The New Theatre's Dirtyland as Harry and as Puck in A Midsummer Night's Dream for Sport for Jove directed by Damien Ryan.
Gabriel's further theatre work includes; Sebastian in Twelfth Night (Sport for Jove), Chiron in Titus Andronicus (Cry Havoc), Ferdenand in Tempest (Sport for Jove) as well as performing in Rough Draft 16, 21 and the Patrick White Playwright Award, all for Sydney Theatre Co. Gabriel has recently played the role of Montjoy in Henry V for Bell Shakespeare.
Gabriel returns to the role of Henry in The Incredible Book Eating Boy having been part of the original Australian cast in 2014.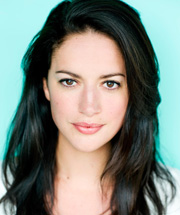 TERESA JAKOVICH
Teresa graduated from the Acting course at the West Australian Academy of Performing Arts in 2006. Whilst there, some of her theatre credits include Goneril in King Lear and Hermia in A Midsummer Night's Dream. On graduating she played the lead in a radio play with Gillian Berry at ABC Radio National, performed in Barking Gecko's premiere production of RunKitty Run and toured nationally with Young Australia's Shakespeare on Trial.
Teresa was a company member of the Bell Shakespeare Players in 2011 and 2012, taking on the role of Lady Capulet in their production of Romeo and Juliet at the Opera House. Her TV credits include All Saints, Rescue Special Ops, ABC's comedy series Laid and the lead role in an SBS short Old War. In 2013 she completed her Masters of Literature and Creative Writing at Sydney University. Earlier this year she completed a season with Damien Ryan's 'Sport For Jove Co', playing Fabian in Twelfth Night and Violenta in Alls Well That Ends Well and most recently played the role of Queen Elizabeth 1st in Google's online Hang Out In History episodes.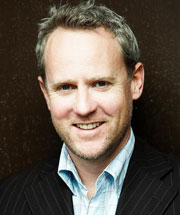 JO TURNER
Jo is an actor, director and writer.
Acting credits: Theatre: Griffin Independent: The Ugly One. NORPA: Railway Wonderland, Sydney Theatre Company: Ruby Moon (STC Ed), Thyestes, Howard Katz, Kay and McLean: The 39 Steps, Belvoir: The Caucasian Chalk Circle, Black Swan: Plainsong, La Boite: Emma's Nose, Ensemble: The Imaginary Invalid, Q Theatre: Weather, Somewhere, Arts Asia Pacific: The Window, Street Theatre: Closer, hoipolloi: Dead on the Ground. Television: Dr Blake's Murder Mysteries, Camp, Home and Away, All Saints, White Collar Blue, Backberner. Film: Fear, You Can't Stop the Murders.
Directing credits: Kay and McLean: The Graduate, My First Time. Sydney Opera House: Peter and the Wolf, Darlingwood Tales. Riverside: The Grief Parlour. STC (Ed) and TRS: Fools Island, STC (Ed) Stolen (Workshop), TRS and Critical Stages: The Jinglists, IPAC and Critical Stages: The No Chance in Hell Hotel, Old Fitzroy: Cubbyhouse. ATYP: House on Fire, Mr Puntila and His Man Matti. Darlinghurst Theatre: Mademoiselle Fifi, Don't Stare too Much!
Writing credits: Theatre: In a Heart Beat, Max Remy – In Search of the Time and Space Machine, Ishmael and the Return of the Dugongs.
Creatives
Playwright: Maryam Master
Director: Frank Newman
Music and Composition: Tina Harris and Mark Harris
Set and Costume Design: Andrea Espinoza
Lighting Design: Tony Knyvett
Sound Design: Mark Harris and Daryl Wallis.
Crew
Stage Manager: Sharna Galvin
Assistant Stage Manager: Lauren Makin