CDP Kids presents
HORRIBLE HARRIET
a play by Maryam Master
adapted from the books by Leigh Hobbs
A tale of identity, friendship and Mr Chicken!
Look out! Here comes Horrible Harriet. She's wicked, wild and wonderful!
Horrible Harriet lives in the roof of her school and keeps teachers chained in the cellar to do her homework. Harriet and the other children don't see eye to eye - but all Harriet really wants is a friend.
When Athol Egghead lands in his hot air balloon, Harriet finally meets someone who understands her. Then Mr Chicken arrives to disrupt the whole show! Fortunately Horrible Harriet knows how to handle him... or does she?
The team behind the hit stage productions The 13, 26 and 52-Storey Treehouses, The Gruffalo, and Mr Stink, bring the works of Australian Children's Laureate, Leigh Hobbs, to life on stage.
Join Harriet's search for identity and friendship, with songs, laughs, mischievous fun - and not least Mr Chicken himself!
Age recommendation: 4+yrs and their adults.
Duration: Approximately 55 mins, no interval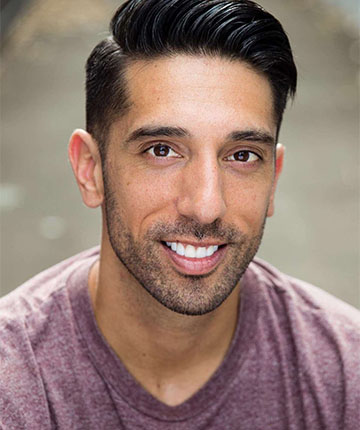 NAT JOBE
Nat's career in the arts started at a very young age, when he would force his family to buy tickets to the puppet shows that he'd regularly put on in his living room. Needless to say, it was the beginning of great things. He went on to study at both WAAPA (BA Music Theatre) and NIDA (Singer, Dancer, Actor).
Since graduating, Nat has appeared in Disney's The Lion King where he understudied and performed the role of Banzai, West Side Story (The Production Company) in the role of Pepe, You're A Good Man Charlie Brown (Hayes Theatre Company) as Schroeder, Summer Rain (The New Theatre) as Clarrie Nugent, Crazy For You (The Production Company), The King & I (The Production Company), Floyd Collins (Meredith Shaw Productions), Pirates of Penzance (Opera Australia), I Love You, You're Perfect, Now Change (NIDA Directors Program Tour), Nil By Sea (Peter Fray Productions), and Irene (Peach Productions) where he was thrilled to share the stage with Hollywood legend, Debbie Reynolds. Nat also toured in the title roles of the children's musicals The Gruffalo (CDP Theatre Producers) and Pete the Sheep (Monkey Baa Theatre Company), as well as performing a season of the one-man children's show Nursery Rhymes at the Sydney Opera House as part of their Babies Proms program. Nat has also worked with iconic children's entertainers, The Wiggles, where he created a character named John The Cook. Most recently Nat toured again playing the roles of Dog and Frog in Room on the Broom (CDP Theatre Producers).
In 2013, Nat was offered the role of a lifetime as father to his beautiful daughter, Taj.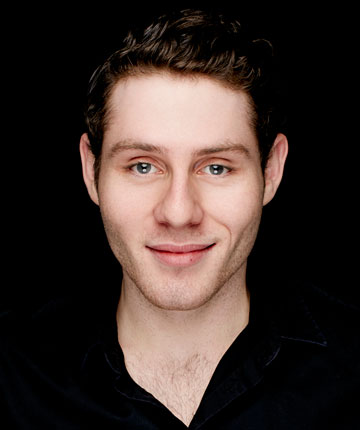 LIAM J. O'BYRNE
Originally from Brisbane, Liam grew up performing in the community theatre scene before being accepted into University of Ballarat Arts Academy where he graduated with BA in Music Theatre. Whilst studying he performed in "A Little Touch of Chaos" (Tom), "Parade" (Officer Ivey), "42nd Street" (Bert Barry) and co-devised "Who's laughing now, Wankers?" a cabaret about bullying with dear friend and esteemed colleague, Jessica Redmayne. Liam was also lucky enough to be selected to perform for Adam Guettel in his Australian tour. Since graduating Liam has performed in "High Fidelity" (Dick), "Elaborate Lives", Midsomer Festival's "Butch Masters" (Bradchad), "Songs for a New World" (Man 2) and three seasons of "Songs of Alan Menken". He also travelled to Singapore with "A Little Mermaid" (Prince). Liam is delighted to make his Australian professional debut with CDP's "Horrible Harriet".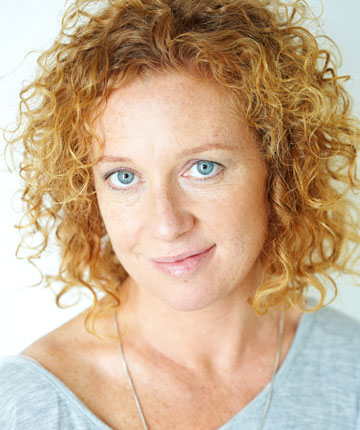 KATE SMITH
A Theatre/Media (PhD) (Hons) graduate from Charles Sturt University, Kate has an extensive background in comedic acting, writing and performance for theatre and television. Kate has written and toured extensively with long-time performing partner Drew Fairley, throughout Australia, the U.K and Hong Kong and to the U.S.A. Theatre highlights include: One-woman show, Wanderlust, Bangers and Mash, The No Chance In Hell Hotel, The Unspeakable Itch and Oh My God I Have Been Kidnapped and I Hate What I Am Wearing (with Drew Fairley), Mammon Inc. (Action Theatre, Singapore) and most recently Beatches for the inaugural Women in Theatre Festival at The Eternity Playhouse. For Television: Kate has appeared in All Saints, Blackjack, Spirited, 30 Seconds, Totally Full Frontal & Beauty & The Beast, and co-wrote Kate and Julia with Julia Zemiro. Kate also has a slew of comic characters that appear regularly in alternative cabarets, circus festivals and as MC's for events.
She gained her Doctor of Philosophy, 'The Partial Performer meets The Partial Spectator; Transgressing the frame in popular entertainments', focused on the study of performance, space, and spectatorship at The Famous Spiegeltent in 2015. When not performing, Kate is a communication consultant specialising in creative content production, an academic, and a yoga teacher.
Director: Liesel Badorrek
Playwright: Maryam Master
Designer: Mark Thompson
Sound Designer: Ross Johnston
Lighting / AV Designer: Nicholas Higgins
Company Stage Manager: Belinda Gibson
Assistant Stage Manager: Brianna-Lee Wade