CDP Kids presents
BILLIONAIRE BOY
A play by Maryam Master
Based on the bestselling novel by David Walliams
Twelve year old Joe has everything a boy could ever want, from a golden underwater Ferrari to his very own cinema. Joe and his Dad have more money than you could imagine, but what Joe really needs is a friend. When Joe arrives at his new school, life really gets tough. Facing the school bully, his Dad's new girlfriend and the world's worst school canteen, Joe is about to learn that money might buy you a lot in Raj's shop, but it can't buy you everything.
David Walliams' best-selling book comes to life on stage for 6-12 year olds - and their adults! Don't miss this original Australian adaptation as the team behind Mr Stink and The 13-, 26-, 52- and 78-Storey Treehouses live on stage return with songs, laughs and yes, that cat sick and sweet potato mash from the canteen…
Age recommendation: 6 - 12 years
Duration: Approximately 60 minutes, no interval
Billionaire Boy by David Walliams, published by HarperCollins Children's Books. Cover Illustration © Tony Ross, 2010 lettering on authors name © Quentin Blake, 2010

Queensland seasons supported by the Queensland Government through Arts Queensland.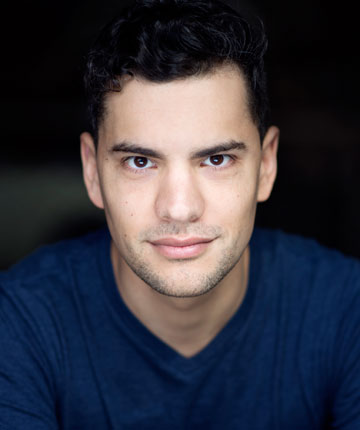 NICHOLAS STARTE - Joe
Nicholas Starte has recently performed on stage in Legally Blonde the Musical and A Midsummer Night's Dream as well as appearing in short films A Room That Fits and Lonesome Town. He made his feature film debut in 2017 as the lead in the independent film Broken and in 2015 he made his television debut on The Ex-PM with Shaun Micallef. His first stage role was with Black Swan Theatre Company in Dust after graduating from WAAPA, where he played David in Love and Money, Horatio in Hamlet, Kenneth Lay in Enron, and the title role in Julius Caesar, winning the Sally Burton Award for performance in Shakespeare. Nicholas performed and directed theatre, musical theatre and circus performance while part of the Sydney University Musical Theatre Ensemble and Dramatic Society, including directing Sweeney Todd and assistant directing The Mystery of Edwin Drood.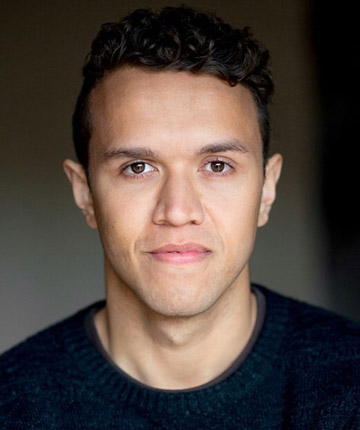 ALFIE GLEDHILL - Bob
Born in the Solomon Islands, and raised in Townsville, North Queensland. Alfie found his love for the arts at an early age, teaching himself guitar, learning the saxophone and performing in whatever amateur theatre he could get his hands on in the Tropics.
After graduating high school and relocating to Sydney in 2010, Alfie managed to score himself a role in the ATYP production of Cursed Hearts, an adaption of Romeo and Juliet, directed by Danielle O'keefe, where he played Romeo. In the same year he landed the role of Rueben in the feature film Circle of Lies. Following these quick successes, Alfie's career enjoyed a gear change when, from a national open-call search he landed a presenting gig fronting the ABC3 kids program 'Studio3' for just over a year.
After finishing up with the ABC, Alfie went on to be apart of Black Fella Films production 'The Gods Of Wheat Street', and was cast as Luke in the MIFF 2014 Official Selection Short 'Dario' a co-production between Boomgate Films and Screen Australia, directed by Hannah Moon.
Alfie has since gone on to establish himself in TV, film, theatre. Most recent credits include Griffin Theatre's Replay, directed by Lee Lewis, DNA with Last One Standing Theatre Company, Channel Nine's Most Extreme Alien Planet Earth, and Channel Nine's Creature Mania which is set to air in 2018.
In addition to his trial by fire and on the job training, Alfie has trained with IDA (LA), NIDA, and continues to work on his craft to this day through private tuition.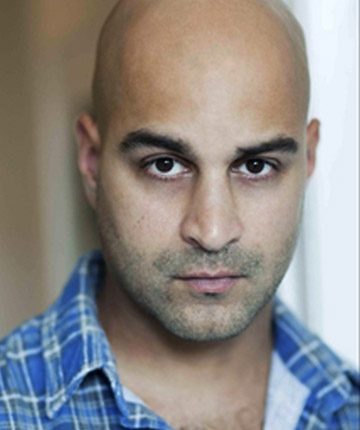 SHAMEER BIRGES - Mr Spud / Raj
Shameer is a graduate of the full-time acting course at the Actors Centre Australia and completed a BA in Stage and Screen Acting at the University of New England. Shameer has appeared in a number of television dramas and comedies including: All Saints, The Code, Wonderland, Redfern Now, Soul Mates, Janet King, The Let Down, Hyde & Seek, and the new crime drama Dead Lucky, which is due for release later in 2018. Shameer has previously worked with the Bell Shakespeare Company Actors@Work ensemble and he last appeared on stage at the New Theatre in 2011, as Brutus in Shakespeare's, Julius Caesar. After a hiatus from the stage, Shameer is excited to return to the boards as a part of this production of Billionaire Boy.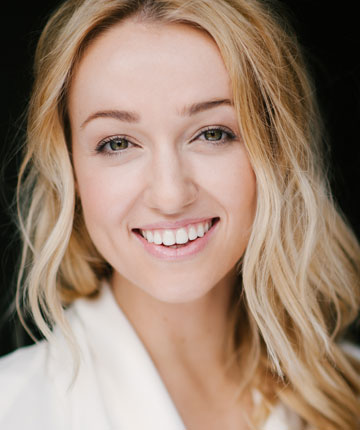 Adèle Parkinson

- Sapphire / Mrs Trafe

Having completed her music theatre training at WAAPA Adèle was cast in the Australian production of Legally Blonde: The Musical understudying the principal role of Elle Woods. Other professional theatre credits include: Sue Snell in the Australian premiere production of Carrie: The Musical; Maisie in the Australian tour of Horrible Histories: Awful Egyptians; LoveBites for Hayes Theatre Company; playing T-Rex2 in the Australian premiere production of Triassic Parq and Fantine cover/Factory Girl in the 25th anniversary international tour of Cameron Mackintosh's Les Miserables, Miranda Ashton in The Production Company's Brigadoon and most recently Marion in the 10th anniversary Australian tour of Priscilla Queen of the Desert – the Musical for Michael Cassel Group. Adele has also featured on the ABC Children's TV show SplashDance and has toured extensively with all-girl group, The Diamonds.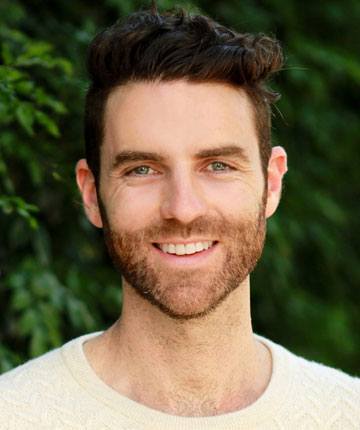 CHRISTOPHER VERNON - Grubb / Butler
Chris completed his music theatre training at NIDA graduating in 2010. Upon completion, Chris toured with Australia's largest theatre in education company, Brainstorm Productions.
Chris continued his studies at the Actors Centre Australia, graduating in 2014. Whilst studying, Chris performed as Luke Boyce in the Emperor of Sydney (dir Andrew Lloyd), Demetrius in A Mid Summer Nights Dream (dir George Ogilvy), Stories from the Inside Out (Verbatim Theatre, dir Gale Edwards), John in Oleanna (dir Adam Cook) and Larry in Closer (dir Egil Kipste).
Other theatre credits include High School Musical, I love you because, Metamorphosis, Blue Room, Thoroughly Modern Millie, Rent.
Chris has been training as a puppeteer since 2015 and has toured across Australia with a children's cancer education program, in the award winning show called The Caped Crusader. Further to that, he has been fortunate enough to workshop puppeteering with the international Cirque Du Soleil team.
Chris has also lent his voice to a number of commercials for clients, including KFC, VW, Telstra, Optus, Sumo Salad and Channel V.
Chris has a strong passion for young mental health and works around Australia creating positive conversations with young people smashing the stigma around mental health.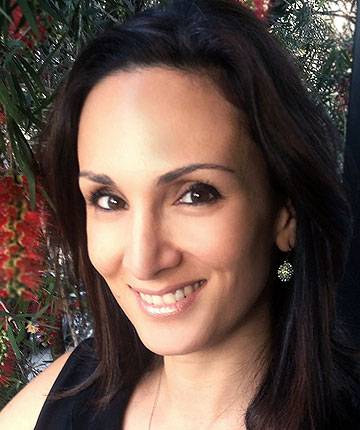 MARYAM MASTER - Playwright
Maryam Master has almost 20 years' experience writing for young audiences. Her new play, the adaptation of David Walliams' best-selling children's novel Billionaire Boy will premiere at the Sydney Opera House in April 2018.
In 2014 she wrote the stage adaptation of Oliver Jeffers' book The Incredible Book Eating Boy, which premiered at the Sydney Opera House then went on to tour nationally and internationally and David Walliams' book Mr Stink, which premiered at the Sydney Opera House and toured nationally in 2017.
Maryam has also written Lah Lah's Big Live Band, which debuted to sold-out audiences at the Opera House Concert Hall, 'Twas the Night Before Christmas and Jingle Bell Jazz (SOH Babies Proms), and Staging Stories, an interactive workshop for Sydney Opera House's digital learning program. She is currently working on bringing Leigh Hobbs' beloved character Horrible Harriet to the stage. An Audience With Horrible Harriet will enjoy a premiere season in 2017.
On television, Maryam has written for many major Australian and international programs. She was selected by Sesame Workshop as the writer for Elmo's 2011 tour of Australia, and wrote Elmo and Ollie for Sesame and Nick Jr. She has also written for Hoopla Doopla (Beyond), Lah-Lah's Adventures (Stella/Seven Network), Blinky Bill (Yoram Gross), Animalscope (CBeebies), Raggs (Southern Star/Seven Network), Dive Olly Dive (Flying Bark), New Macdonald's Farm (Pacific and Beyond/Nine Network), Blue Water High (Southern Star) and Bambaloo (Jim Henson Co./Yoram Gross/Seven Network).
Early in her career, Maryam worked as a writer and script editor for Home and Away (Seven Network), writing over 80 episodes of the program.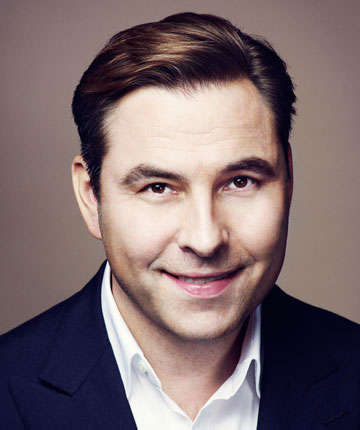 DAVID WALLIAMS - Author
David Walliams is an actor and writer best known for his work with Matt Lucas in the multi-award-winning television sketch show Little Britain.
He has now taken the children's literary world by storm. He is the biggest selling UK children's author to debut this century – his books have been translated into forty languages and have sold over four million copies in the UK alone, which means that he ranks alongside JK Rowling as one of Britain's leading children's authors, and he has developed a reputation as a natural successor to Roald Dahl.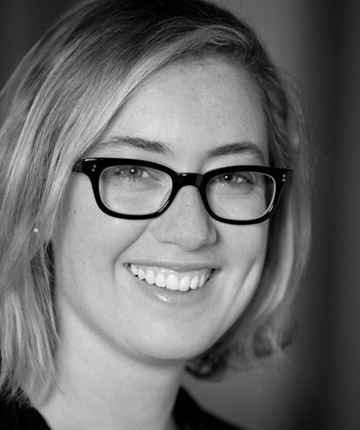 SUSANNA DOWLING - Director
Recent productions: Ensemble: Buyer and Cellar by Jonathan Tolins, Tribes by Nina Raine. Dar-linghurst Theatre Company: Hysteria by Terry Johnson. CDP Productions: Snugglepot & Cuddlepie (adapted by Monkey Baa). NIDA: Top Girls by Caryl Churchill. Illuminate Educate: Neighbourhood Watch by Lally Katz. Sport for Jove: Midsummer Night's Dream. City of Sydney: The Hungry Ghost created with Mei Tsering. Bell Shakespeare Company: Resident Director 2014, Intimate Letters (AD), Tartuffe (AD), Henry V (AD). Sydney Theatre Company: The Long Way Home by Daniel Keene (Assistant/Tour Director), In a Heart Beat created with Jo Turner, Education Resident Artist 2012. Griffin Independent: Girl in Tan Boots, by Tahli Corin. Belvoir: Summer of the Seventeenth Doll by Ray Lawler (Assistant Director), The Kiss by Anton Chekhov, Kate Chopin, Peter Goldsworthy and Guy de Maupassant, Yellow Moon by David Greig.
Graduate of Trinity College, Dublin (BA), UNSW (MA) and NIDA (Grad Dip in Directing).
Set & Costume Design: Isabella Andronos
Cultural Consultant: Roanna Gonsalves
Lighting Designer: Nicholas Higgins
Composer/Sound Designer: Max Lambert
Composer/Sound Designer: Roger Lock
Choreographer: Nigel Turner-Carroll
Production Manager: Nicole Eyles
Company Stage Manager: Belinda Gibson
Assistant Stage Manager / Touring Technician: Meg Stephens