CDP Kids presents
ARE WE THERE YET?
A play by Finegan Kruckemeyer
Based on the book by Alison Lester
"The year I turned eight, Mum and Dad took us on a trip around Australia. Luke, Billy and I missed school for the whole winter term."
Join 8 year old Grace and her family on their adventurous and often funny expedition around Australia!
Following CDP's successful national tour of Magic Beach, Alison Lester AM's classic book comes to life on stage, with songs, fun, (and quokkas!) for children aged 3-10 and their adults.
From the team behind The Gruffalo and The 13-, 26-, 52-, 78- and 91-Storey Treehouses, this new adaptation from multi-award winning playwright Finegan Kruckemeyer is a celebration of family, love, and the diversity and beauty of Australia.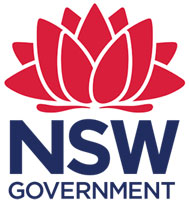 This project has been assisted by the Australian Government through the Australia Council, its arts funding and advisory body, and is supported by the NSW Government through Create NSW.
Billy: Samuel Welsh
Grace: Annie Stafford
Luke: Alex Packard
A play by Finegan Kruckemeyer
Based on the book by Alison Lester
Director: Liesel Badorrek
Playwright: Finegan Kruckemeyer
Designer: Meg Wilson
Lighting Designer: Benjamin Brockman
Sound Designer: Gail Priest


Company Stage Manager: Sharna Galvin
Deputy Stage Manager: Emily Phillips

We believe in making our shows accessible for children with additional sensory and learning needs.
A visual story for Are We There Yet will be available soon. Please check back for updates, or email us at info@cdp.com.au for more details.
Accessible performances may be available at some venues. Please check with your local venue for details.
For additional online resources to extend the theatre experience, visit CDP Digital.
Teachers and registered homeschoolers can also access education activities and resources at CDP Education.