A CDP Kids production
THE 91-STOREY TREEHOUSE
A play by Richard Tulloch
Adapted from the book by Andy Griffiths and Terry Denton
Andy and Terry's Treehouse has reached an amazing 91 Stories! It's now more fantastically dangerous than ever, with a deserted desert island, a whirlpool, and a giant spider!
But Andy, Terry and Jill have no idea they're about to face their biggest challenge ever! Mr Big Nose has sent his grandchildren to the Treehouse, and they don't want to just sit quietly. Can Andy, Terry & Jill master this extreme babysitting challenge? What does mysterious fortune teller Madam Know-It-All really want? And will the Big Red Button really destroy the world?
The team behind the 13-, 26-, 52- and 78-Storey Treehouses Live on Stage return with a fantastical trip through this wild, weird and wonderful world for children 6-12 and their adults. Just beware of the Fortune Teller…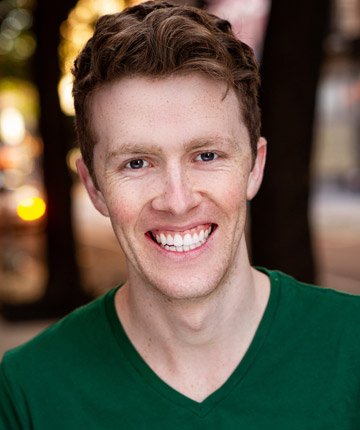 TEALE HOWIE - Terry
Since graduating from the Central Queensland Conservatorium of Music with a Bachelor of Theatre, Teale has hit the ground running. Most recently, he appeared in Anatomy of a Suicide at the Old Fitz Theatre. Prior to this, he toured Australia as Terry in CDP Kids' 78- and 91-Storey Treehouse. Bitten by the travel bug, he then journeyed to New York to study under a number of casting directors and coaches.
Teale trained in hip-hop dance from a young age and soon ventured into commercial, music theatre, jazz, tap and ballet. He has worked as a dancer at Luna Park Sydney, and recently choreographed for CTG's Tarzan.
Other theatre credits include; Bare (Supply Evolution), Cristina in the Cupboard (Depot Theatre), Super Duper (Echelon Productions), Safety Circus (CQCM/Queensland Police).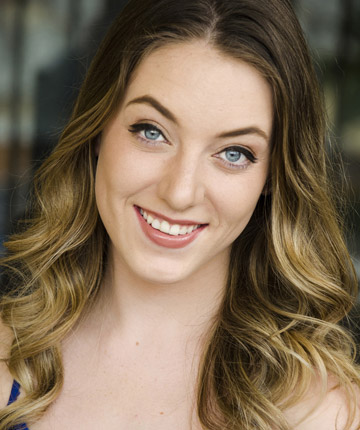 REBECCA ROLLE - Jill/Bill the Postman
Growing up in Egypt, Rebecca fell in love with the stage which drove her to pursue training in singing, dancing and acting throughout her time at school, before going on to complete her Bachelor of Musical Theatre at the Queensland Conservatorium Griffith University.
There she had the privilege of portraying varied roles including Milly Pontipee in Seven Brides for Seven Brothers and Iris in Fame before leading her cohort in their final musical Little Women as Jo March.
Since graduating, Rebecca has appeared in Understudy Production's rendition of Sweet Charity and is thrilled to join CDP Theatre Producers in the national tour of The 91-Storey Treehouse.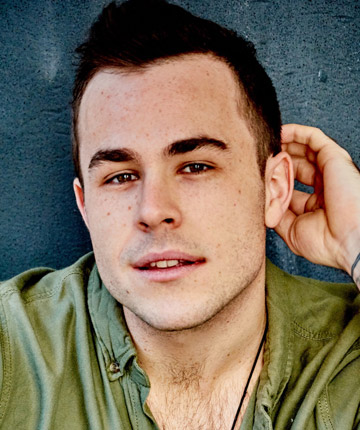 SAMUEL WELSH - Andy
Samuel was born and raised in the coastal town of Port Macquarie on the NSW Mid North Coast. From an early age, he always had a love for performing, predominately through music. Throughout high school, he decided to combine his musical background, along with his fondness for storytelling, and underwent further training in all disciplines of the performing arts.
Samuel went on to study the three-year bachelor course at the Western Australian Academy of Performing Arts (WAAPA), graduating in 2016. Whilst there, he played the roles of Twig in Jay-James Moody's production of Bring It On: The Musical, as well as Ginger in the Australian premiere of Andrew Lloyd Webber's The Beautiful Game, directed by Meryl Tankard.
Upon graduating, he teamed up with Gold Coast-based theatre company CherryCar Productions, playing the role of Len in the new Australian work The One-Armed Bandit. Most recently, he appeared as Adam in the Australian play Relative Merits, revived by Lambert-House Enterprises. Samuel played Andy in the national tour of The 78-Storey Treehouse in 2018.
Samuel now resides in Sydney, and is humbled and excited to be back in the role of Andy in The 91-Storey Treehouse.
PETRONELLA VAN TIENEN - Madam Know-It-All/Genie
Petronella graduated from the Victorian College of the Arts in 2016 with a Bachelor of Fine Arts (Music Theatre). Whilst studying, Petronella performed as Agatha Makin in The Hatpin (dir. Jacinta John), Frau Gabor in Spring Awakening (dir. Tom Healey) & Ronette in Little Shop of Horrors (dir. Danielle Carter).
Her recent theatre credits include: Aaron Dangerfield/Edward Ashbrook in Coram Boy (bAKEHOUSE Theatre Company), Claudia Nardi in Nine (Little Triangle), Goldilocks in Storybook Delights (Blue Whale Theatre), & Actor 2 in Big Dreams & Treasure Hunt (Perform!Education).
Petronella also holds associate degrees in piano (AMEB) & classical voice (Tasmanian Conservatorium of Music). She was featured as vocalist in Nathan Glenn's CD & concert series Tell Me His Story, and appeared as the presenter for the Storytime at Koorong web series. She is a proud member of Actors Equity since 2016 & is represented by Mollison Keightley Management.
Petronella toured with CDP last year as Cat in Room on the Broom & Child in The Gruffalo's Child, & she's delighted to be jumping onboard for The 91 Storey Treehouse.
Director: Liesel Badorrek
Artistic Director: Julian Louis
Set and Costume Designer: Mark Thompson
Sound Designer: Ross Johnston
Lighting Designer: Nicholas Higgins
Costume Realisation: Matthew Aberline
Company Stage Manager: Meg Stephens
Deputy Stage Manager: Courtney Mayhew
Assistant Stage Managers : Kennah Parker