A CDP production
THE 52-STOREY TREEHOUSE
a play by Richard Tulloch
adapted from the book by Andy Griffiths & Terry Denton
Artistic Director: Julian Louis
Director: Liesel Badorrek
Set / Costume Designer: Mark Thompson
Lighting Designer: Nicholas Higgins
Sound Designer: Ross Johnston
WINNER OF BEST PRODUCTION FOR CHILDREN
2015 Sydney Theatre Awards
They're back again! Andy and Terry's Treehouse is now 52 storeys high, with yet more fantastic inventions: a rocket powered carrot launcher, the Disguise-o-matic 5000 and even a Ninja Snail Training Academy!
Today is a special day. It's Andy's birthday, but Terry has forgotten! To make matters worse Mr Big Nose has mysteriously disappeared, and to top it all off Jill has fallen into a deep sleep and they just can't wake her up.
So Andy and Terry set off on a crazy adventure tackling a world of startling obstacles including a hungry caterpillar, an angry vegetable kingdom, and a 100 year ninja-snail epic voyage. Will they solve the mysteries and survive the dangers that test even their ingenuity?
Andy Griffiths' and Terry Denton's latest bestseller comes to life on the stage as the team behind the hit adaptations of The 13-Storey Treehouse and The 26-Storey Treehouse return with this crazy, imaginative and engaging play.
So what are you waiting for? Come on up!
Age recommendation: 6-12yrs, and their adults
Duration: 60mins, no interval
"Lively, colourful and very funny… A cool, clever show that all youngsters will love"
DAILY TELEGRAPH
"wonderfully engaging and imaginative… a truly fantastic 52-Storey tall theatrical experience"
ALPHABET STREET
Creatives
A play by Richard Tulloch
Adapted from the book by Andy Griffiths & Terry Denton
Artistic Director: Julian Louis
Director: Liesel Badorrek
Set / Costume Designer: Mark Thompson
Lighting Designer: Nicholas Higgins
Sound Designer: Ross Johnston
Cast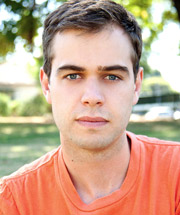 ALEX DUNCAN
Alex studied acting at the VCA from '09 to '11, and since then has played Bottom in A Midsummer Night's Dream, Frankie in Sam Shepard's A Lie Of The Mind, and Lewis in Cosi for the 2013 Complete Works schools tour in Victoria, among others. He was nominated for a Sydney theatre award for his role as Angel in The Legend of King O'Malley and a short film he starred in, Gorilla, won the International Iris Prize in Cardiff in 2014. Last year, he toured in Red Stich's production of Mike Bartlett's Love Love Love, completed an Advanced Diploma of Screenwriting at RMIT, and wrote and produced his first short film.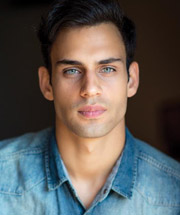 ZORAN JEVTIC
Zoran Jevtic graduated from Charles Sturt University in 2014 with Bachelor of Arts (Acting for Screen and Stage). His credits at CSU include the roles of Romeo in Romeo and Juliet and Vershinin in Three Sisters, as well as John Proctor in The Crucible and Jude in Grimm and Bare It, both under the direction of John Saunders. Zoran's screen credits include roles the independent short films Shock Treatment, So Prehistoric, Spectre and Thriller. Most recently Zoran appeared on Sydney stages as Simon in Bushfire for the Dark is The Night company and Paris in Romeo & Juliet for Sydney Classical Theatre Company.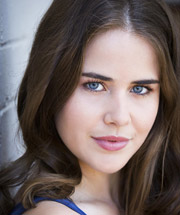 JANE MAHADY
Jane Mahady is a graduate of the Adelaide College of the Arts during which time she appeared in Geordie Brookman's Macbeth, and Mad Forest, directed by Chris Drummond. Since graduating, Jane has spent 2 years working with Bell Shakespeare's The Players, including the role of Helena in Peter Evans' production of A Midsummer Night's Dream (2013) and Macbeth directed by James Evans (2014).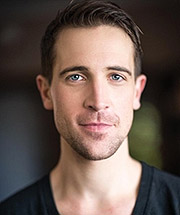 JACK STARKEY-GILL
Jack Starkey-Gill graduated from the Victorian College of the Arts in 2010. He has performed in a variety of film, video and television roles, including Neighbours. His stage credits include playing the title role in Macbeth for Bell Shakespeare as part of their Players Collective at the Sydney Opera House. In 2015, he performed at the Old Fitz theatre as "Waterman/Archie" in Infinity Chaser, and as "Ricko/Glen" in A Property of the Clan for Don't Look Away Theatre. The 2016 tour of The 52-Storey Treehouse is Jack's first show for CDP.
CREW
Company Stage Manager: Maree Kanowski
Production Technician / Assistant Stage Manager: Jeremy Page
Assistant Stage Manager / Audio: Emjay Matthews
Our education resources have been moved to CDP Education, our new website for Australian schoolteachers and registered homeschoolers. Here you'll find full Teachers Resource Kits, including relevant links to the Australian curriculum and comprehensive suggestions on differentiating the activities for students of all needs and abilities, as well as additional online activities to extend the learning experience.